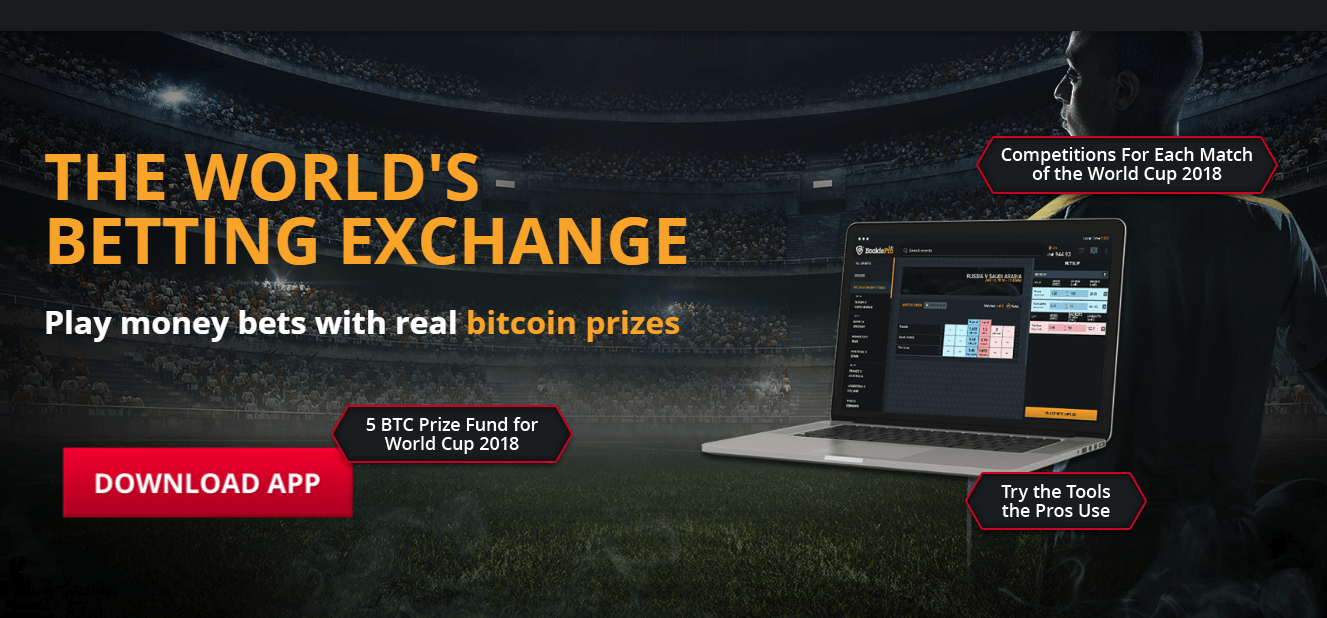 Reading Time: 2 minutes
8th June 2018, (Debert, Nova Scotia, Canada) – BookiePro, the world's first provably fair sports betting exchange, today announced the launch of its much-anticipated public beta, BookiePro.fun, in time for the 2018 World Cup.
Sports bettors everywhere are now able to download and install the decentralized app to test the betting exchange built on the Peerplays blockchain. To support the play-for-fun launch, users of the popular cryptocurrency forum, Bitcointalk, will be able to compete for a five-Bitcoin prize pool throughout the World Cup.
"Our goal is to solve many of the frustrations that customers currently have with betting exchanges and to build a product that delivers on the original vision of peer-to-peer betting. The Peerplays blockchain has enabled us to do just that," said Jonathan Baha'i, President of the Peerplays Blockchain Standards Association (PBSA).
"Today, I'm thrilled to announce the public beta launch of the first provably fair sports betting app, BookiePro."
The launch of the BookiePro public beta marks the first official decentralized app operating on the Peerplays blockchain as well as the first public showcase of provably fair sports betting. No single person, company, or central authority owns or operates BookiePro.
"I'm very proud of the work our talented team has done to bring the BookiePro public beta to users. Adding to the excitement of the World Cup, users will be able to experience a truly decentralized betting exchange for the first time," said Toby Lynas, Head of Operations at PBSA.
The exchange is now live with users able to download and install the app from www.BookiePro.fun. Competition prizes will be awarded across a range of daily challenges, bounties, sweepstakes and leaderboards. Users will wager with BitFun (BTF), a new play-for-fun currency created especially for BookiePro.fun. All users who sign up will receive 10 BTF, with opportunities to top up that balance.
BookiePro.fun is open to all and looks to educate the entire betting community – including punters, operators and regulators – about the benefits of blockchain for sports bettors.
For more information about PBSA and the Peerplays blockchain, please visit: www.pbsa.info and www.peerplays.com.
About BookiePro:
BookiePro is a decentralized sports betting exchange, the first of its kind in the world. BookiePro.fun is the public beta version of BookiePro, where bettors use play tokens called BitFun while competing in competitions to win real Bitcoin. Launched in time for World Cup 2018, the app allows betting on soccer matches during the tournament and beyond. Additional sports and tournaments will be added regularly, over time.
No single person, company, or central authority operates BookiePro.fun or the Peerplays blockchain on which it is built. As the Racing Post puts it: "…because of the way blockchains work, Peerplays is largely automated and self-sustaining. No one owns it, no single person or organisation is responsible for it…"

Source: European Gaming Industry News