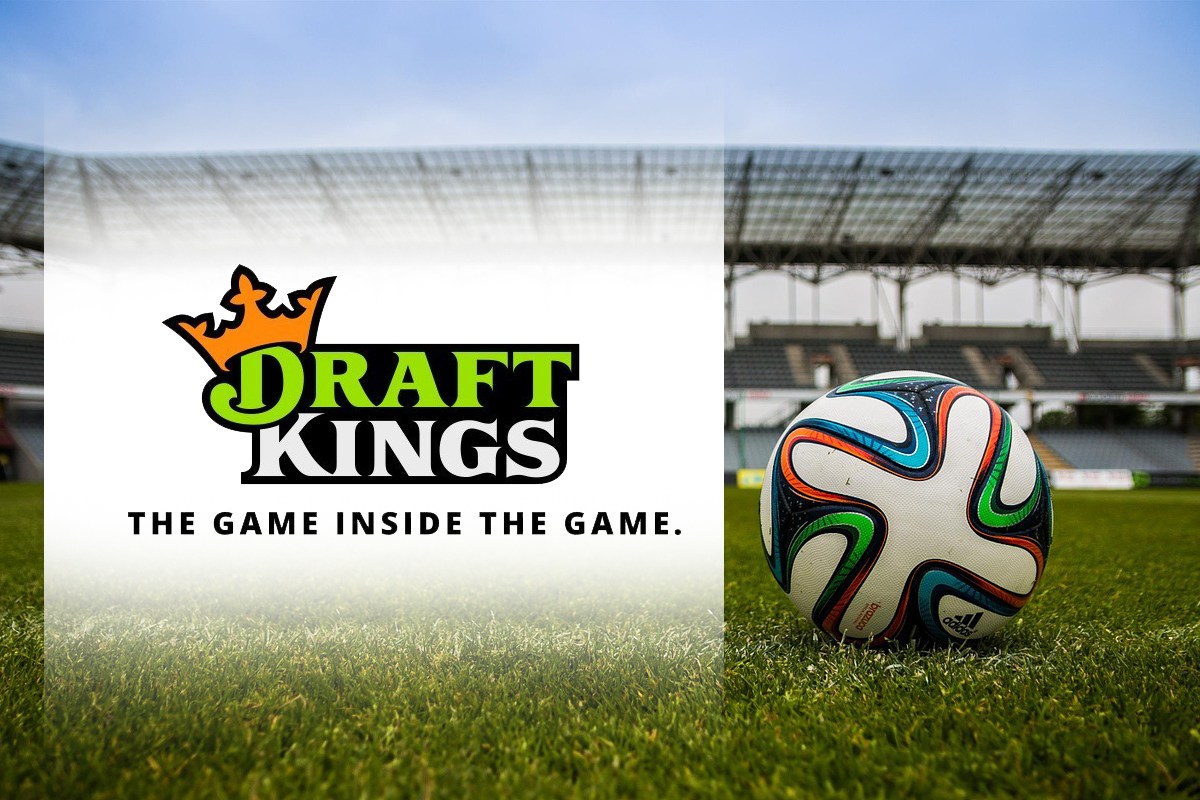 Reading Time: 2 minutes
Fans Across the Globe Submitted Nearly 11 Million Entries During Quadrennial Tournament
DraftKings Inc. welcomes the English Premier League (EPL) back to its platform after an epic World Cup performance that saw international customers account for nearly a quarter of the company's entries during the tournament.
"The World Cup gave us the opportunity to reach soccer fans, globally, in a new and exciting way," said Jeffrey Haas, DraftKings' Chief International Officer. "As we now turn our attention to the start of the EPL season, we plan to carry over this momentum and broaden our international audience engagement even further."
In the span of the World Cup, DraftKings received nearly 11 million entries from hundreds of thousands of customers globally, who collectively accounted for nearly $10 million in winnings. Canada, the United Kingdom and Germany represented the top countries outside the United States for total entry submissions, with the UK earning the highest value of payouts internationally at over $2 million.
Soccer's grandest global spectacle shone a light on DraftKings' offerings surrounding the sport, which continues to be a key business driver abroad. This year's World Cup also featured more EPL players (106) than any other domestic league in the world1, so fans who watched the games and played DraftKings contests were provided a preview of Premier League players who could be daily fantasy stars when the season begins today.
In addition to the Classic mode salary cap format, which consists of building eight-player lineups from at least three different teams and representing a minimum of two separate matches, this season's EPL contests on DraftKings will also feature Showdown for single-game matchups. Showdown, DraftKings' newest fantasy game, works by having fans construct lineups of six flex players, and must feature at least one player from both teams, regardless of position. For soccer fans who want to organize their own private EPL contests of Classic or Showdown, DraftKings Leagues is also available throughout the entire season.
To learn more about EPL contests on DraftKings, visit www.draftkings.com
To enter DraftKings' EPL $50K Season Kickoff contest, visit: https://bit.ly/2OjcnEM
For more details on DraftKings Classic Soccer, visit https://bit.ly/2M8MSth
For more details on DraftKings Soccer Showdown, visit https://bit.ly/2Mfqyxm
To create custom DraftKings Leagues, visit https://bit.ly/2M5YLQM
About DraftKings
DraftKings is a global sports technology and entertainment company that believes life is more fun with skin in the game. Its mission is to bring fans closer to the games they love via a unique combination of daily fantasy sports, sports betting and media platforms that, combined, deliver "The Game Inside The Game." Founded in 2012 by Matt Kalish, Paul Liberman and Jason Robins, DraftKings is headquartered in Boston, MA, and offers daily fantasy sports contests across 11 professional sports in 8 countries including the U.S., Canada, U.K and Australia. Now a licensed operator in New Jersey, DraftKings Sportsbook allows players in the state to engage in betting for major U.S. and international sports.
Media Contacts
Aliza Solc
[email protected]

Source: European Gaming Industry News