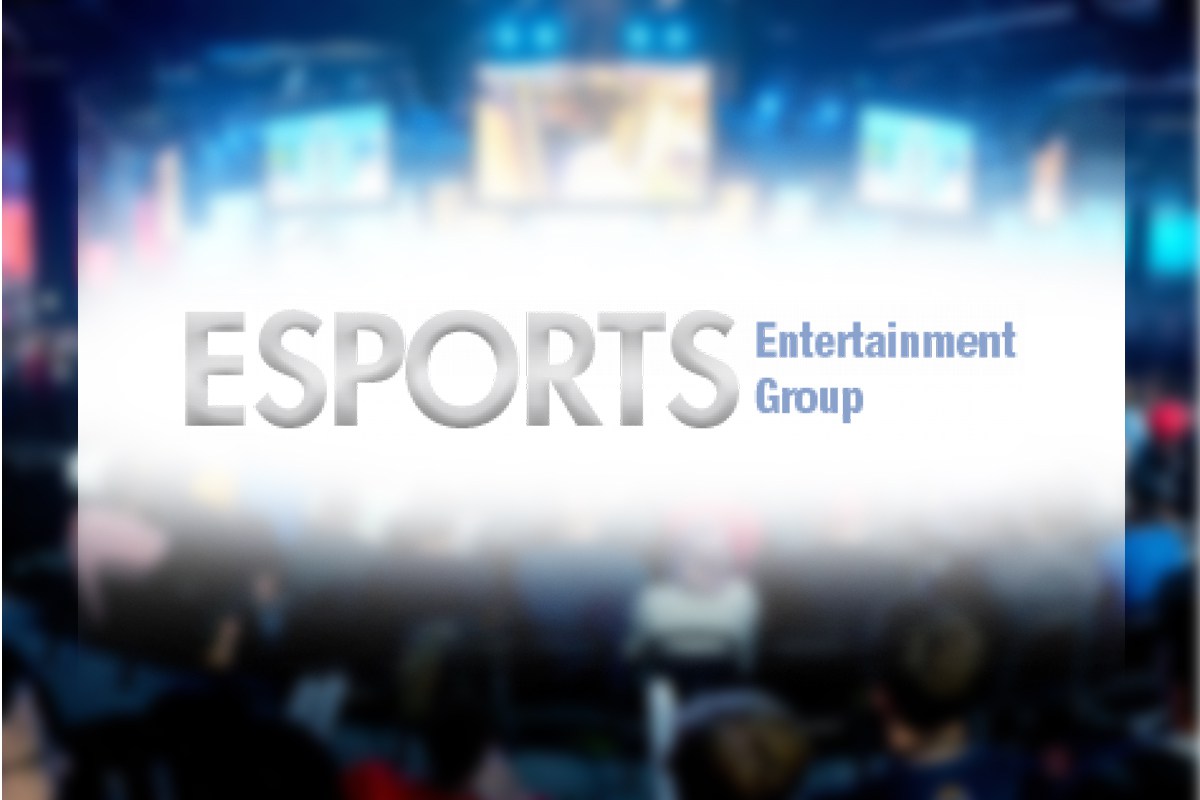 Reading Time: 3 minutes
ST. MARY'S, Antigua, June 05, 2018 (GLOBE NEWSWIRE) – Esports Entertainment Group, Inc. (OTCQB:GMBL) (or the "Company"), a licensed online gambling company with a specific focus on esports wagering and 18+ gaming, is pleased to announce the appointment of Mr. Geoff Bough of New York as Strategic Advisor. Mr. Bough has an extensive background in online gaming and both the esports and sports worlds.
Since May 2017, Mr. Bough has been Vice President of Marketing and Partnerships at DRAFT, a subsidiary of Paddy Power Betfair plc. Previously, from 2010 to 2016, Mr. Bough was Head of Business Development for FanDuel, Inc. Mr. Bough also serves as an advisor to FanAI, an artificial intelligence esports audience monetization platform based out of Santa Monica, CA and he has done consulting work for several major esports-focused companies, including Activision Blizzard.
Geoffrey Bough stated:
"With the combination of the huge growth in esports and the recent fall of the Professional and Amateur Sports Protection Act (PASPA), we're in an exceptionally unique time period where Esports Entertainment Group can take advantage of what will be a burgeoning esports betting landscape. I look forward to helping Esports Entertainment Group make the most of this opportunity."
Grant Johnson, CEO of Esports Entertainment Group, stated, "We are excited Geoff has joined our team. The timing of his appointment could not be better given the recent Supreme Court decision regarding online gambling in the United States. His insights and connections into the American esports wagering market will be of significant value to the Company now that the US market has opened up."
This press release is available on our Online Investor Relations Community for shareholders and potential shareholders to ask questions, receive answers and collaborate with management in a fully moderated forum at https://agoracom.com/ir/EsportsEntertainmentGroup
Redchip investor relations Esports Entertainment Group Investor Page:
http://www.gmblinfo.com
About Esports Entertainment Group
Esports Entertainment Group Inc. is a licensed online gambling company with a specific focus on esports wagering and 18+ gaming. Esports Entertainment offers bet exchange style wagering on esports events in a licensed, regulated and secure platform to the global esports audience, currently excluding the US and EU. In addition, Esports Entertainment intends to offer users from around the world the ability to participate in multi-player mobile and PC video game tournaments for cash prizes. Esports Entertainment is led by a team of industry professionals and technical experts from the online gambling and the video game industries, and esports. The Company holds licenses to conduct online gambling and 18+ gaming on a global basis, currently excluding the US and EU, in Curacao, Kingdom of the Netherlands and the Kahnawake Gaming Commission in Canada. The Company maintains offices in Antigua, Curacao and Warsaw, Poland. Esports Entertainment common stock is listed on the OTCQB under the symbol GMBL.  For more information visit www.esportsentertainmentgroup.com.
FORWARD-LOOKING STATEMENTS
The information contained herein includes forward-looking statements. These statements relate to future events or to our future financial performance, and involve known and unknown risks, uncertainties and other factors that may cause our actual results, levels of activity, performance, or achievements to be materially different from any future results, levels of activity, performance or achievements expressed or implied by these forward-looking statements. You should not place undue reliance on forward-looking statements since they involve known and unknown risks, uncertainties and other factors which are, in some cases, beyond our control and which could, and likely will, materially affect actual results, levels of activity, performance or achievements. Any forward-looking statement reflects our current views with respect to future events and is subject to these and other risks, uncertainties and assumptions relating to our operations, results of operations, growth strategy and liquidity. We assume no obligation to publicly update or revise these forward-looking statements for any reason, or to update the reasons actual results could differ materially from those anticipated in these forward-looking statements, even if new information becomes available in the future. The safe harbor for forward-looking statements contained in the Securities Litigation Reform Act of 1995 protects companies from liability for their forward-looking statements if they comply with the requirements of the Act.
Contact:
Corporate Finance
1-268-562-9111
[email protected]
Media & Investor Relations Inquiries
AGORACOM
[email protected]
http://agoracom.com/ir/eSportsEntertainmentGroup

Source: European Gaming Industry News