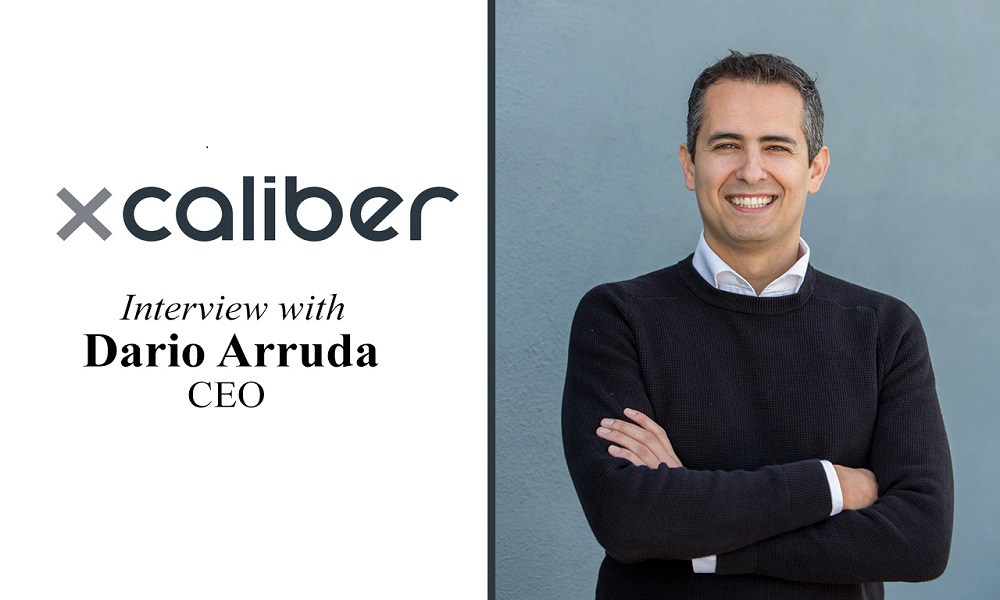 Reading Time: 5 minutes
Dario Arruda, the CEO of XCaliber, Malta, is a hands-on leader driven by a passion to meet the challenges and to realise the goals. Under his leadership, the company has made great strides in the last one and a half years. In this exclusive interview, Dario Arruda opens up about the company's growth and its vision for the future. He provides detailed and lucid answers to a wide range of questions about the changing phases of technology, the new projects his company is into, and future trends in the gaming industry. Meet the man behind one of the most talked-about companies in the gaming technology sector.
I would first like to ask you to begin with a few words about yourself. It's always nice to hear top-class professionals say a few words about themselves for our audience.
Dario: Together with Cherry, I co-founded XCaliber in December 2016, having previously spent more than five years as Chief Technology Officer for Cherry Malta. Much of my background is in technology – I spent a number of years working on product and technical development for Allied Newspapers, Malta's leading news and publishing company.
This experience translated effectively into the role of CTO with Cherry Malta, and I have not looked back since. I was delighted that Cherry accepted my proposal to create the B2B Technology business area, XCaliber, and am very proud of what we have achieved since the company was founded.
It has been just over a year since XCaliber was launched. How do you look back at the journey so far?
Dario: It is fair to say, this has been a 15 months packed with progress to tell you about. We signed a number of important third-party deals, notably including the first partner for Omarsys, our affiliate-marketing platform. FSport is one of the world's leading fantasy sports platforms, and we were delighted to partner with them in increasing our foothold in the Swedish iGaming market.
The launch of our new Responsive Framework technology at the beginning of February marked a major milestone in our efforts to deliver innovative solutions that bring clarity and ease-of-use for both player and operator.
In financial terms, 2017 was a year in which we have built solid momentum, reporting revenue figures of MSEK 38.6, while we are also now ISO 27001 certified, reflecting how seriously we take, and the importance we place on maintaining full and robust levels of data security.
More than that, we have built a tightly knit team of experienced iGaming professionals, committed to our path of pushing the boundaries of business excellence. Put simply, I have thoroughly enjoyed the journey so far, and with plenty of new developments on the horizon, the future looks very bright.
XCaliber's LinkedIn page talks about "child-like curiosity and an insatiable appetite for creating novelty. We are all curious to know how you actually manage to retain the "child-like curiosity and an insatiable appetite for creating novelty" even when developing software for the fiercely competitive betting industry?
Dario: What we look to get across in all our dealings with fellow providers and operators is our passion for delivering innovation. This is reflected in the groundbreaking nature of our recently unveiled Omarsys and Responsive Framework, and our nominations in the "Software Rising Star" and "Affiliate Software" at the 2017 EGR B2B Awards underline the value in our growth strategy.
We have an exceptionally motivated team, and the innovation-driven nature of our approach is something that delegates really responded to at the recent ICE Totally Gaming Conference in London.
XCaliber has won two awards at the prestigious Malta's Best in Business Awards 2017: 1. Startup of the Year and 2. Best Online Web and Design. How do you reflect on the achievement?
Dario: We were humbled and delighted to receive those awards, as we are with any awards that recognise the effort and achievements of the hard-working team of experienced professionals that we have built at XCaliber.
It is great to see the speed of our growth acknowledged with the "Start-Up of the Year" award, and we are carving out a real reputation as one of iGaming's foremost suppliers on a technological and design level.
From the outside, it looks like XCaliber is mainly into two broad activities: 1. Rebranding the existing products, as in the case of CherryCasino and Game Lounge, and 2. Developing your own innovative products.
Let us talk about the rebranding first. What are the main things that XCaliber usually brings into a successful existing brand?
Dario: Speed to market, a slick and sophisticated experience for the end user, performance and quality of our products and a proactive approach to entering new jurisdictions are all vital aspects that our technology promotes, and this is reflected in the growth experienced by Cherry brands including CherryCasino and Sunmaker. As one of the industry's fastest-growing providers of premium systems and software, we pride ourselves on our ability to deliver best-in-breed solutions to all of our partners, and we are proud to do so as a core part of and provider to the Cherry Group.
Question 6
Following from the previous question, you have your own innovative products as well – like Omarsys and Paypi. There are other products with the same or similar functionality. What makes your products special, or what makes them take the gaming world by storm – even if "a very quiet storm", as your website says?
We are quietly bringing great advancements to the industry through products like Omarsys and Paypi. Taking our performance-marketing framework Omarsys as an example, it goes far beyond traditional tracking platforms. We recognise that adaptability is key to marketing efforts in the iGaming industry, and as such, we have fitted Omarsys with real-time reporting and analytics tools, allowing our partners to react swiftly and decisively to emerging trends. It is this desire to go above and beyond for our clients that elevates our offering above the competition.
The latest news from XCaliber is about a new solution, called Responsive Framework. Could you tell more about it to our readers?
Dario: Absolutely. XCaliber's Responsive Framework, codenamed XCAF, is an industry-first solution that enhances the ability of our operating partners to deliver a truly Omnichannel experience through the intuitive and intelligent use of data. The solution promotes a seamless customer journey, via a one-page structure built into the operator's existing back-end, making streamlined use of collected customer data to ensure that players are always being promoted with offers perfectly synced to their preferences.
Instant gratification and a discovery-based experience drive so much of modern multimedia entertainment as we know it, and the data-led approach that our Responsive Framework facilitates puts all of the required functionality in the palm of an operator's hand.
How do you see the gaming industry and the software development for the industry evolving in 2018? Do you see a paradigm shift in the near future, especially with reference to artificial intelligence, robotics and all that?
Dario: I think there is certainly scope for evolution this year in light of the potential, that rapidly developing technology is bringing with it. Machine learning certainly has a role to play here, as part of the wider picture presented by iGaming providers that are making increasingly intelligent use of data in their solutions. I wouldn't say this necessarily equates to a complete "paradigm shift", but you can expect to see a lot of developments when it comes to making better use of customer data and preferences to deliver an experience tailored to the individual user.
While I will not give away what we have in the pipeline at XCaliber, I will say that you should definitely watch this space!

Source: European Gaming Industry News