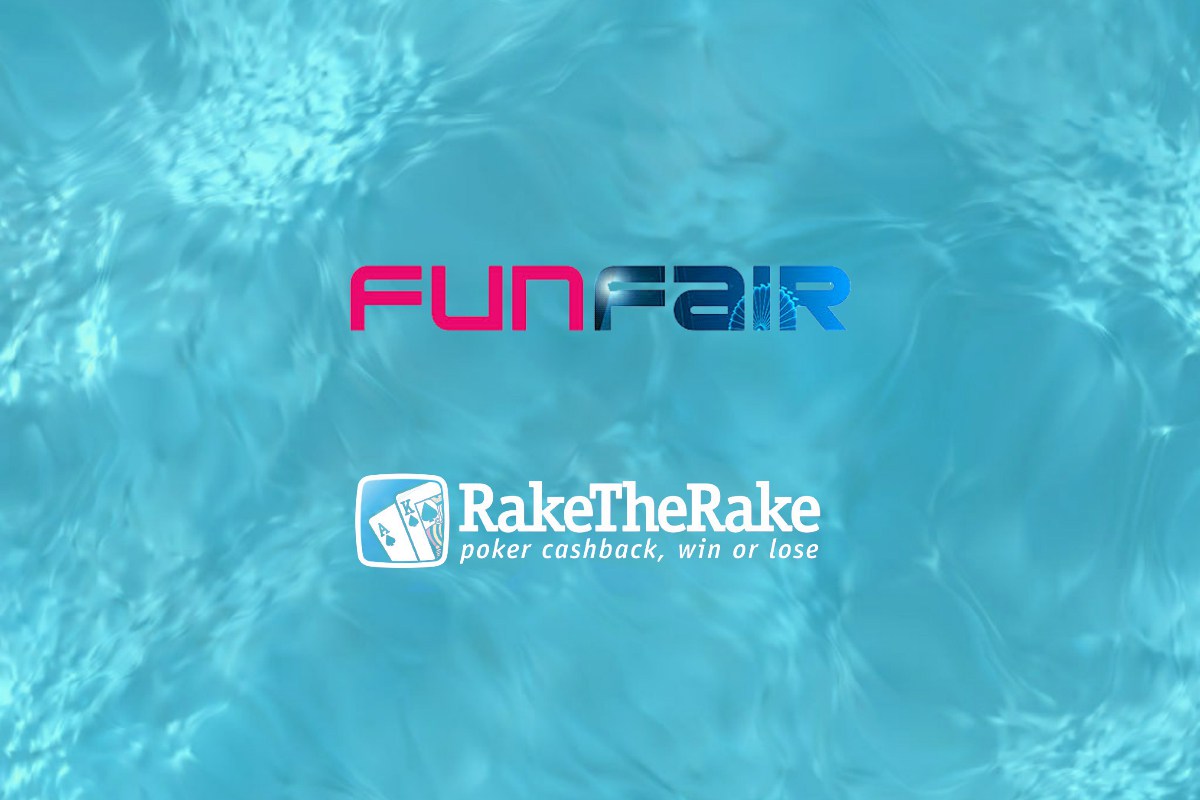 Reading Time: 2 minutes
16th July, 2018 – FunFair Technologies, the leading decentralised B2B blockchain casino platform, is today announcing its first operator in RaketheRake, the market-leading poker rakeback affiliate.
The partnership represents a key milestone on FunFair's roadmap as it looks to provide a world of fair, secure and efficient gaming using the power of the blockchain.
Going live with RaketheRake follows a successful closed beta of FunFair's platform and showcases how it will empower a new generation of casino operators.
Affiliates are just one example of this new generation of operators that can take advantage of FunFair's expertise in the blockchain and casino sector, while also accessing a new audience who enjoy gambling and come with significant crypto-wealth.
Existing internet operators can also diversify revenue streams via FunFair's platform and benefit from first-mover advantages as blockchain enters the mainstream.
The deal represents RaketheRake's first move as an operator, made possible due to the light touch integration process and lower headcount required by using FunFair's cost-effective platform.
David Greyling, COO at FunFair Technologies, commented: "We are delighted to welcome RaketheRake who will be our first live operator on our platform. This innovative move by a progressive affiliate is an ideal fit for us, and we look forward to providing them and their players with our best-in-class products and services.
"Developing a platform on the blockchain allows for integration lead times far shorter than current industry benchmarks, lower headcount and server requirements, and combined with these reduced costs, our solution empower those who were previously not able to host a casino to do so."
Karim Wilkins, CEO at RaketheRake said: "FunFair's promise to revolutionise the gaming industry has enabled us to open our very own casino using the power of the blockchain, which greatly streamlines the process of going live.
"With FunFair's secure, and user-friendly platform, coupled with our established marketing expertise, we're confident of a successful launch when we go live with our very own operation later this year."
RaketheRake's consumer facing brand name will be released in due course along with other details including territories and go-live dates.
About FunFair Technologies:
FunFair Technologies is the leading B2B blockchain casino platform provider which is revolutionising the online casino industry. Its proprietary Fate Channels technology mitigates existing scaling issues on the blockchain ensuring operators can provide their players with a fun, fast and fair gaming experience. FunFair ran a successful token sale in June 2017, which launched its own cryptocurrency, FUN, now held by more than 50,000 worldwide.
Its team has over 100 years of combined experience in the gaming and casino space, as well as 20 years of blockchain expertise, providing the platform to deliver the best slots and table games in a transparent, provably fair manner. Founded in 2017, its growing team of almost 50 are based in offices in Singapore, London, Guernsey, Gibraltar and Malta.
For more information, visit www.funfair.io
About RaketheRake:
Founded in 2004, RakeTheRake quickly became the largest and most reputable rakeback affiliate in the poker market. Working in conjunction with all the top poker rooms to increase traffic to their sites, they secure the best rakeback deals for their players.
The commission they receive from poker rooms is based on the rake customers generate by playing. RaketheRake gives the majority of this commission back to the player as rakeback, which can be up to 75%.

Source: European Gaming Industry News