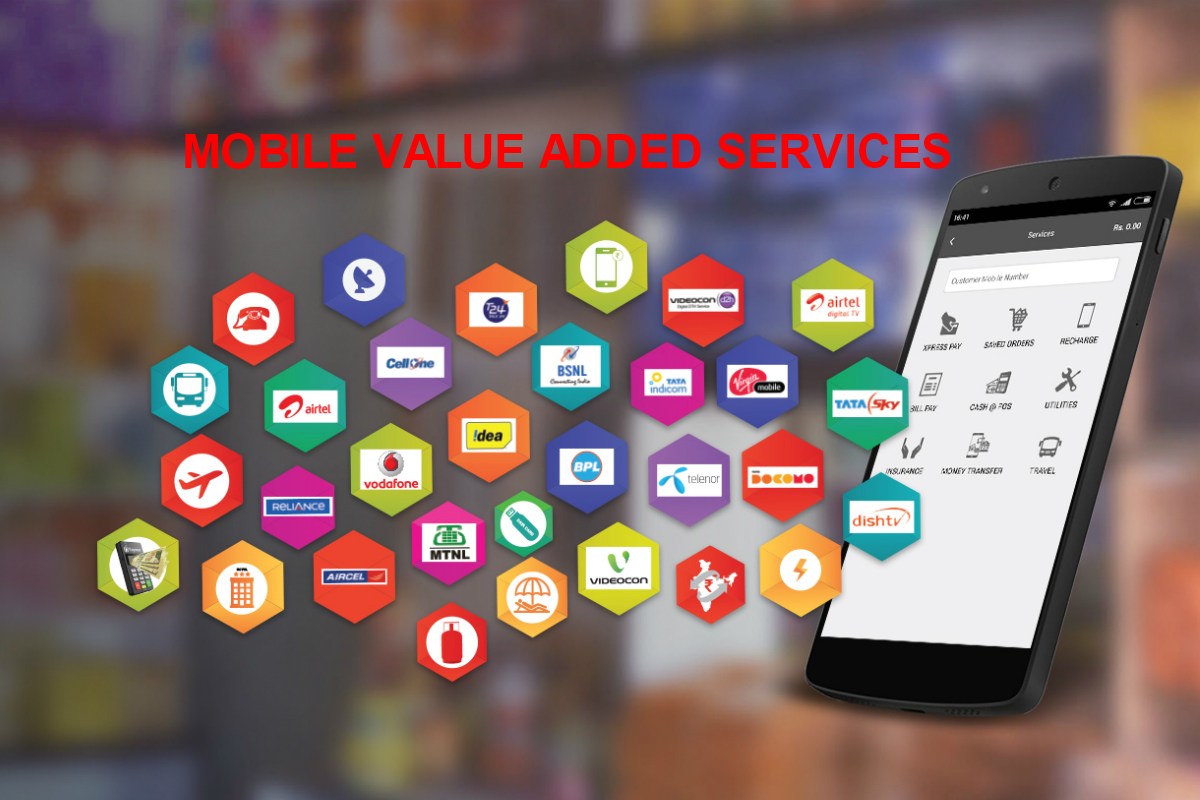 Reading Time: 5 minutes
Dublin, July 03, 2018 (GLOBE NEWSWIRE) — The "Mobile Value Added Services (MVAS) – Global Strategic Business Report" report has been added to ResearchAndMarkets.com's offering.
The report provides separate comprehensive analytics for the US, Canada, Japan, Europe, Asia-Pacific, Middle East & Africa, and Latin America. Annual estimates and forecasts are provided for the period 2016 through 2024. Also, a five-year historic analysis is provided for these markets.
This report analyzes the worldwide markets for Mobile Value Added Services (MVAS) in US$ Million.
The report profiles 127 companies including many key and niche players such as:
Amazon.com, Inc. (USA)
America Movil SAB de CV (Mexico)
Apple, Inc. (USA)
AT&T, Inc. (USA)
Bharti Airtel Limited (India)
Blackberry Limited (Canada)
Computaris International Ltd. (UK)
Dialogic, Inc. (USA)
eServGlobal (France)
Etihad Etisalat Co., (Saudi Arabia)
Gemalto NV (The Netherlands)
Google, Inc. (USA)
Huawei Technologies Co. Ltd. (China)
Intersec SA (France)
KongZhong Corp. (China)
Mavenir Systems, Inc. (USA)
NTT DoCoMo, Inc. (Japan)
OnMobile Global Ltd. (India)
Opencode Systems Ltd. (Bulgaria)
Samsung Electronics Co. Ltd. (South Korea)
Samsung Apps
Sprint Corporation (USA)
Tech Mahindra Limited (India)
CanvasM Technologies Limited (India)
Mahindra Comviva (India)
Telefnica S.A. (Spain)
Vodafone Group plc (UK)
ZTE Corporation (China)
Key Topics Covered
1. INDUSTRY OVERVIEW
A Prelude
Key Milestones in Telecom Industry
Internet Revolution Boosts MVAS Market
The Unique Resilience of MVAS
Reshuffling of the MVAS Value Chain
Development of the New 'VAS 2.0′ Ecosystem
Mobile Tipping Point: A Fast Approaching Phenomenon
Mobile Value Added Services Primed to Expand
Untapped Opportunities in Developing Markets
VAS Providers Gear Up for Wider Clientele
Offering of Value Added Services to Boost Adoption of m-Commerce
Providing MVAS
Now More of a Compulsion than an Option for MSPs
From MSPs to Mobile Users
Entire Mobile Industry Value Chain Bets Big on MVAS
A Peek at Various Value Chain Participants in MVAS Market
Application-to-Person Messaging
SMS Alternatives Emerge as the Mainstream
OTT Messaging Apps
Complementary or Supplementary to SMS?
VAS to Generate Huge Opportunities in Content and Applications
Factors Facilitating Mass Adoption of Content and Application
Mobile Music Downloads Rule the Roost in Emerging Markets
Mobile TV
The Next Big Bet
Market Strategies
Outlook
Growth in Mobile Users to Drive MVAS
Key Opportunity indicators
Growing Smartphone Sales Lends Traction to MVAS Market
Opportunity Indicators
Media Tablets too Add to the Demand for MVAS
Apple App Store & Google Play Revolutionize Mobile Content Distribution
Lend Traction to MVAS
App Store vs Google Play: A Comparative Analysis
Paid Services or Free Apps
Opportunity Nevertheless for MVAS Participants
Changing Consumer Mobile Usage Habits Augur Well for MVAS Market
Favorable Demographic Trends Strengthens Market Prospects for MVAS
Developing Markets
Hotspots for Growth
Opportunity Indicators
Aggressive Customer Retention Strategies by MSPs to Sustain Demand for MVAS in Developed Markets
2. NOTEWORTHY TRENDS, DRIVERS & ISSUES
Rising Usage of Connected Devices
A Key Growth Driver
Mobile Browsing
A Major Revenue Contributor
Key Statistical Data
Data and New Technologies Rule the Roost
Growth of VAS and OTT Services
Advent of Social Media Platforms Foster Growth for MVAS
Increased Mobile Engagement Expected to Drive M-Commerce Revenues
Content Marketing, a Major Marketing Tactic for E-commerce
Chatbots for Handling Growing Volume
Social Media Platforms Help Brands to Serve Customers
Safe and Secure Payment Processing Technologies on Mobile Platforms
Artificial Intelligence for Automatic Interaction
Native Push Notifications, a Powerful Tool
Faster Delivery for Attracting Customers
Growing Penetration of Fixed/Mobile Networks and Internet based Devices Transforming Consumers' Mobile Communications Behaviors
VAS to Boost Adoption of mobile Phones for Making Payments and Purchasing
Growing Popularity of In-aisle Payment Technology
Personalized Experience for Customers
Online Advertising Driving MVAS
Popularity of Video Content
Ecommerce and mCommerce
Improved Social Engagement on Social Media
Wearables Drive MVAS
Trends Shaping the Global Mobile Ecosystem
Artificial Intelligence for Strengthening Performance of Emerging Sectors
Impressive Growth in Revenue Generation by Content Services
Robust Demand of Smartphones in Emerging Markets
Primary Use of Mobile Internet by New Mobile Subscribers
Growth in OTT Communications Apps Negatively Impacting P2P SMS
A2P SMS Adoption by Enterprises Continues to Grow
Innovations in A2P SMS Landscape
Quality Enhancement
Enhancing Effectiveness
MNOs Move to Protect Revenues
Enterprise Communications Enter the OTT Space
Greater Engagement of OTT Communications Apps with Enterprises
Use of SMS for Internal Communication in Enterprises
Expanded Usage of SMS Communication by Enterprises
Key SMS Alternatives
Future Technological Developments
WebRTC in the Enterprise
Growing Usage of WebRTC Technology in Enterprises
WebRTC as Substitute for A2P SMS
Mobile Finance
The Fastest Growing MVAS Segment
Smartphones: A Key Enabler of Mobile Finance/Commerce
Mobile Banking Market
An Intensifying Mobile Data Traffic Stream
Mobile Payments
A Large Revenue Generator
Location-Based Services Extend Opportunity
Location-Based Advertising Gain Rapid Adoption
Premium SMS to Revive Market Opportunities for Traditional Messaging Based Services
Growing Demand for Entertainment Content
Key Opportunity Indicators
Mobile Music Fuels MVAS Market Growth
Mobile Gaming Offers Opportunities On a Platter
Strong Demand for Mobile Video Provides Growth Impetus
Mobile TV Generates Additional Revenues for MVAS Market Participants
Mobile Gambling Market on Roll Worldwide
'Social Networking on the Move' Encourages MVAS Market Growth
Key Statistical Data
Utility MVAS to Grow in Popularity in Coming Years
M-Governance: An Emerging Frontier
M-Learning: Learning on the Move
M-Health Gaining Traction in Healthcare
M-Agriculture Tends to Emerge as a Boon for Agriculture Community
M-Advertising Gains Prominence
Key Statistical Data
Enterprise: A Critical Segment for Mobile Data Providers
M-Engagement: The Future of MVAS
High-Speed Networks Determine Success of New Mobile MVAS Services
MVAS Over Wi-Fi: An Emerging Revenue Generator
Cloud
The New Paradigm for Mobile VAS
Network Operators Lean Towards Managed MVAS Services
Key Issues & Challenges
Piracy
A Burning Issue for Digital Music & Video Content
3. MOBILE VALUE ADDED SERVICES – AN OVERVIEW
An Introduction
Characteristics of Value Added Services
Advantages
Disadvantages of VAS
Costs of Value Added Services
Value Added Services
A Classification
Based on Nature of Service Delivery
Based on Nature of Service
VAS Applications
4. SERVICE LAUNCHES
Terrapay Introduces international mobile money transfers in Uganda
Apple Launches Redesigned App Store
OnMobile Introduces ONMO Express App in the US
Samsung Unveils Samsung Pay
Samsung Introduces Samsung Pay in India
Apple Unveils Clips
ZTE Introduces RCS Based Video Call Solution
Route Mobile and Aircel Partner to Introduce SMSC-as-a-Service
BSNL Offers Discounts on VAS for NGN Customers
Intex to Introduce VAS on Company's Devices
Google Partners with Sprint to Launch RCS Messaging
AT&T Unveils New Mobile Share Advantage Plan
Sparkle and 365squared Introduce SMS Booster for Mobile Operators
365squared Unveils 365messenger
Defne Introduces Intelligent Mobile Marketing Platform
eServGlobal Introduces Advanced Customer Adoption Module
Vodafone Introduces Vodafone Cash in Ghana
Telefnica and TeleSign Unveil 'Travel Alerts'
eServGlobal Introduces Mobile Money Smartphone App
5. RECENT INDUSTRY ACTIVITY
Samsung Pay and PayPal Sign Strategic Partnership
Huawei and WorldRemit Partner for Expanding Mobile Money Transfer Footprint
LINK Mobility to Acquire Voicecom AD
MTS Introduces Redesigned Money Wallet App
IMImobile and Telenor Group Sign Agreement
Nunace Acquires mCarbon Tech Innovations
Xura to Acquire Mitel Mobility
Carlyle Group Acquires Minority Stake in FS
Payguru and Empello Sign Strategic Partnership for Mobile Payments in Turkey
Digital Turbine Enters into Partnership with Brightstar to Provide VAS to OEMs and Carriers
Mahindra Comviva Becomes VAS Partner for du
Vodafone and HomeSend to Extend M-Pesa to New Markets
Orange and Google Enter into Partnership for VAS in the Middle East & Africa
FIH Mobile Acquires Minority Stake in MoMagic Technologies
Google Takes Over Jibe Mobile
Merged Entity of Comverse and Acision Renamed Xura
Comverse Acquires Acision
mGage Acquires Unicel Technologies
PayPal Acquires Paydiant
Mahindra Comviva to Expand its Business in the Americas
6. FOCUS ON SELECT PLAYERS
Amazon.com, Inc. (USA)
America Movil SAB de CV (Mexico)
Apple, Inc. (USA)
AT&T, Inc. (USA)
Bharti Airtel Limited (India)
Blackberry Limited (Canada)
Computaris International Ltd. (UK)
Dialogic, Inc. (USA)
eServGlobal (France)
Etihad Etisalat Co., (Saudi Arabia)
Gemalto NV (The Netherlands)
Google, Inc. (USA)
Huawei Technologies Co. Ltd. (China)
Intersec SA (France)
KongZhong Corp. (China)
Mavenir Systems, Inc. (USA)
NTT DoCoMo, Inc. (Japan)
OnMobile Global Ltd. (India)
Opencode Systems Ltd. (Bulgaria)
Samsung Electronics Co. Ltd. (South Korea)
Samsung Apps
Sprint Corporation (USA)
Tech Mahindra Limited (India)
CanvasM Technologies Limited (India)
Mahindra Comviva (India)
Telefnica S.A. (Spain)
Vodafone Group plc (UK)
ZTE Corporation (China)
7. GLOBAL MARKET PERSPECTIVE

Total Companies Profiled: 127 (including Divisions/Subsidiaries 143)
The United States (24)
Canada (4)
Japan (1)
Europe (26)

France (6)
Germany (2)
The United Kingdom (4)
Italy (1)
Spain (2)
Rest of Europe (11)

Asia-Pacific (Excluding Japan) (66)
Middle East (5)
Latin America (3)
Africa (14)
For more information about this report visit https://www.researchandmarkets.com/research/7l9f8z/mobile_value?w=12

Source: European Gaming Industry News