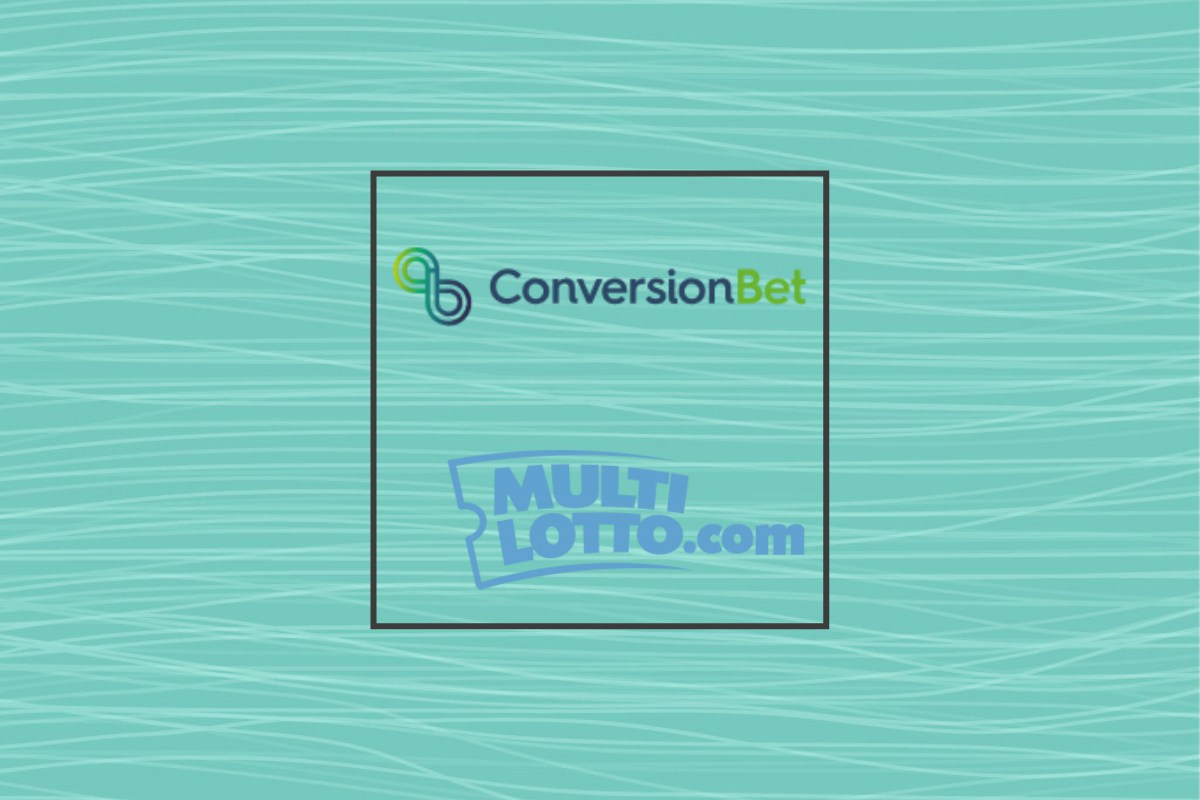 Reading Time: 2 minutes
Leading online European gaming site strategically partners with iGaming remarketing leader to uncover and accelerate new revenue opportunities.
ConversionBet, the leader in iGaming behavioural marketing software and analytics, today announced its partnership with MultiLotto, a leading European Lotto & Casino site part of Multi Group PLC.
"Marketing is around growing the business – and in the last 5 years, acquisition channels have barely evolved within iGaming. The only way that marketers in this industry will succeed is to create non-disruptive digital experiences and the key to that is truly identifying a brand's consumers and providing the most relevant digital experience based on their behaviours," said Dan Morrison, Founder and CEO at ConversionBet "Alex and his team at MultiLotto represent a highly prescient vision that serves as a model for other digital marketers globally to follow."
ConversionBet's full suite of behavioural remarketing solutions will help accelerate Multilotto's monetization capabilities. By leveraging ConversionBet's cross-device identification platform, MutiLotto expects to see significant impact to its acquisition KPIs and to drive new players into its business at reduced CPAs.
Putting a heavier focus on the importance of pre-registration relationships is key when attempting to increase conversion rates and frequency of FTDs. The team at ConversionBet believe that the key to success is treating each session as an individual person, rather than collective traffic as a whole, gently disrupting negative processes to increase engagement and effectively encourage users towards conversion. Since their inception, ConversionBet have adopted a customer-centric approach, constantly developing and improving the platform to supersede anything else on the market where client needs and system capabilities are concerned.
Alex Sakota, Chief Revenue Officer at MultiLotto said, "ConversionBet looks at customer acquisition and conversion in an entirely unexplored part of the customer funnel, a part that is before our CRM team. We're always looking for creative new strategies that surface new audiences and drive revenue. We look forward to seeing Conversionbet enhance the effectiveness of our marketing efforts across all consumer touch points; and driving continuity of experiences across devices, sessions and channels through real-time website adaptivity, email & SMS."
Alex goes on to say, "With ConversionBet, we will have the power to seamlessly reach untapped revenue that no other partner has been able to provide before, in a way that is completely complementary with our other revenue strategies."
ConversionBet helps hundreds of iGaming operators create true people-based digital experiences for their players.

Source: European Gaming Industry News