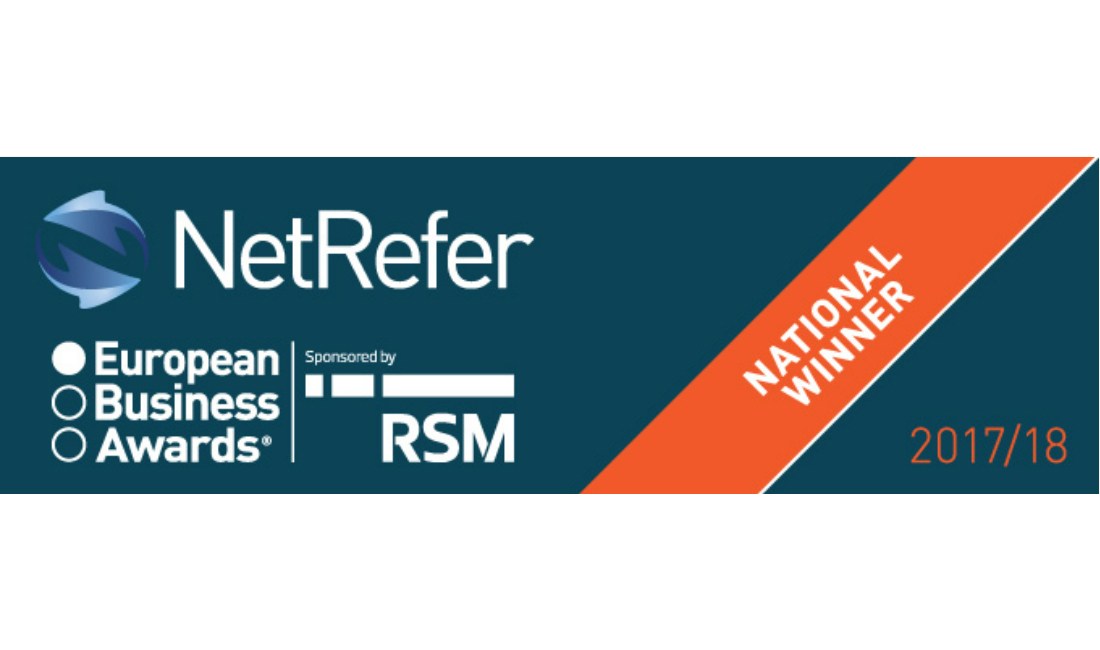 Reading Time: 2 minutes
NetRefer has been named National Winner in the 2017/18 European Business Awards, sponsored by RSM. 
NetRefer was chosen from 2,898 businesses previously identified as 'ones to watch' in a list of business excellence published in December.
The online marketing business was selected as a National Winner by a panel of independent judges including senior business leaders, politicians and academics as the best business in Malta in the innovation category. It will now go on to represent Malta in the final stage of the competition.
NetRefer powers high-volume partner programs through a centralised and scalable platform of products.
NetRefer's unified performance marketing eco-system of products and services enables companies to drive effective engagement, conversion and retention of stakeholders.
Timothy Buttigieg, COO at NetRefer said: "The whole team is delighted to be chosen as one of the top businesses in Europe for our innovative practices. We find this award to be a major honor for ourselves and our country. We look forward to the upcoming final stage of the competition."
Adrian Tripp, CEO of the European Business Awards said: "This is an amazing achievement and NetRefer is clearly a stand out leader in their field. To be a National Winner means you represent our core values of success, ethics and innovation and are one of the best in Europe. We wish you the best of luck in the final round."
NetRefer will head to Warsaw on 22 and 23 May to complete a final round of judging and attend both a summit to engage in business issues and the Gala Ceremony where the overall category winners for 2017/18 European Business Awards sponsored by RSM will be announced.
The European Business Awards is now in its 11th year and its primary purpose is to support the development of a stronger and more successful business community throughout Europe. This year it considered over 110,000 businesses from 34 countries.

Source: European Gaming Industry News