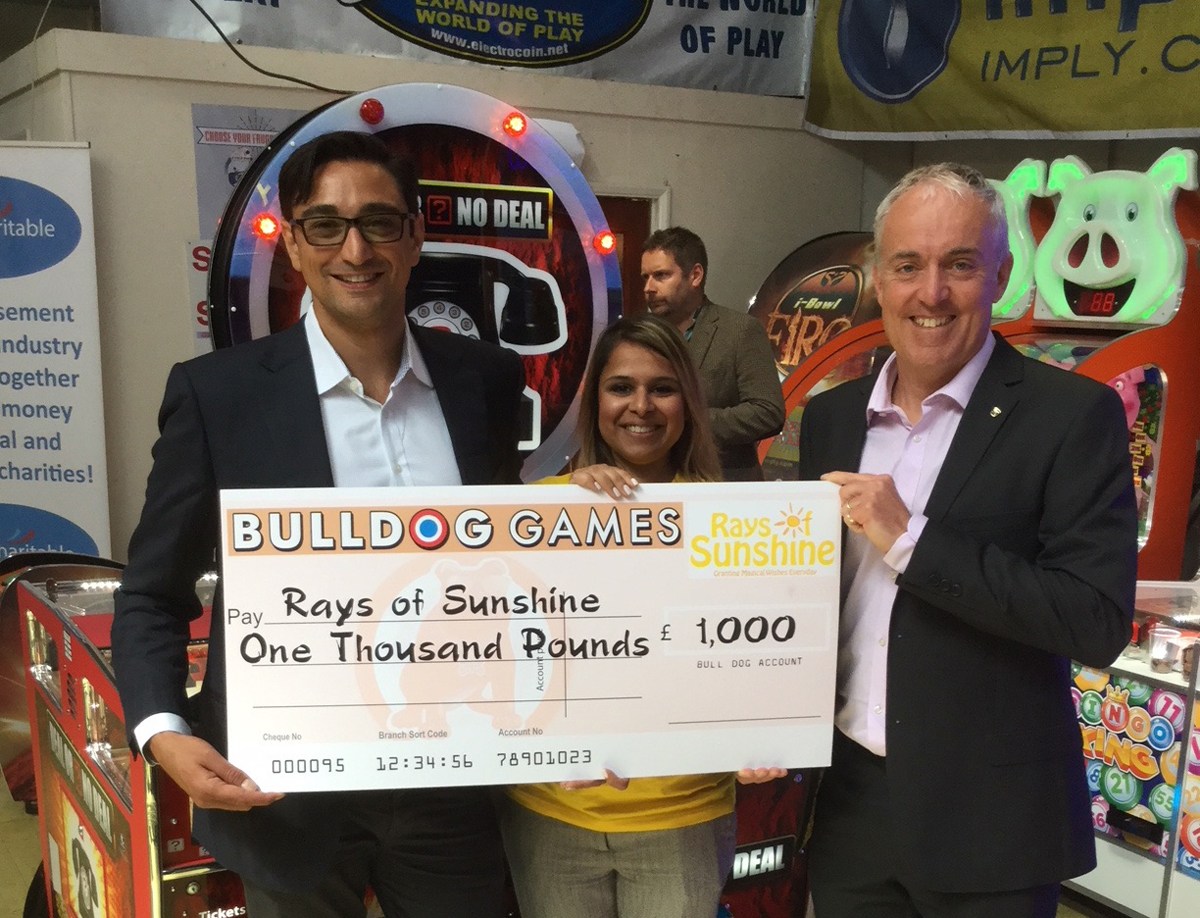 Reading Time: 1 minute
Bacta President Gabi Stergides and Shafiya Shah, Corporate Account Manager at the Rays of Sunshine charity, were on hand at the recent Park Avenue Open Day to accept a cheque for £1,000 on behalf of the Bulldog Games brand of pusher and redemption equipment. The charitable donation was triggered when Andrew Polloni, of Pastimes in Seaton, Devon, placed an order with RLMS Sales Key Account Manager, Chris Widdowson, for a six player Monopoly, in the process taking the number of Bulldog pusher beds sold so far this year beyond the landmark figure of 1,500.
Tony Glanville, Managing Director of exclusive distributor, RLMS Sales, explained: "We came into Park Avenue knowing that we were close to completing the orders that would take us over 1,500 poker beds since Bulldog was unveiled to the industry at January's EAG. The RLMS team has been active in the market helping customers to secure their Bulldog equipment in time for the summer season and I am delighted that Andrew placed the order which activated the donation. Rays of Sunshine is a fantastic charity and I'm delighted that the success of the Bulldog Games brand has helped raise a further £1,000."
Manufactured in the UK, the Bulldog Games brand is available on a range of terms and is backed by a comprehensive after sales and technical support service.

Source: European Gaming Industry News