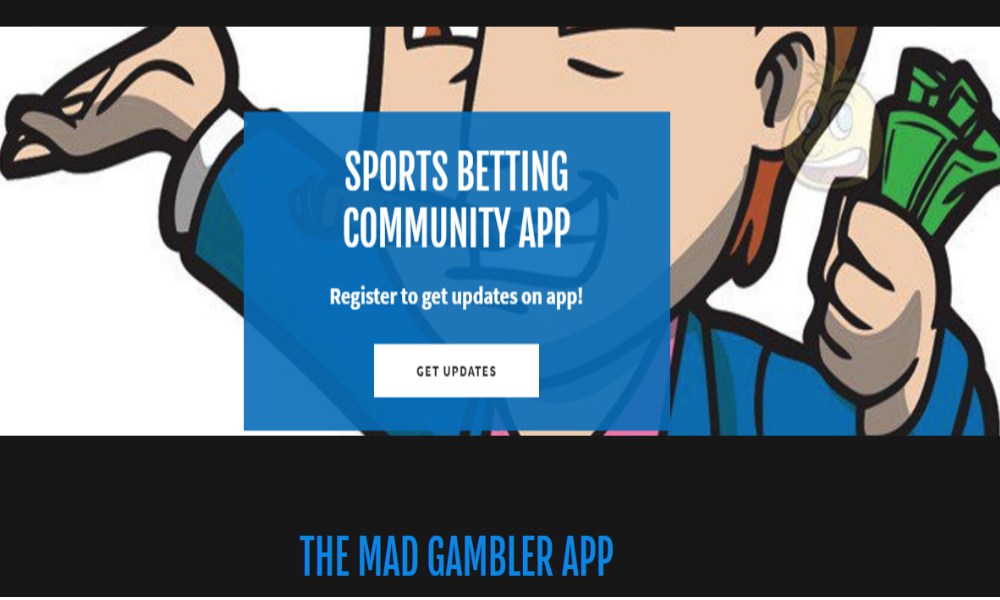 Reading Time: 2 minutes
TULSA, Okla., June 06, 2018 — AppSwarm, Inc. (OTC Pink: SWRM), a technology company specializing in the accelerated development and publishing of mobile apps, announces it has commenced the development of its new sports betting and social community app "The Mad Gambler."
The recent US Supreme Court decision striking down the Federal ban on sports betting has now opened the door for AppSwarm to develop its first sports betting related app called "The Mad Gambler."
The Mad Gambler sports betting and community app will offer a platform for sports fans to interact and discuss upcoming games, who they like based on points, and real-time discussions as games are in progress.
Revenue Model
The app's V.I.P. section, for a monthly paid subscription of $4.99, will offer exclusive content such as outlooks for the best bets that week, game projections, and the ability for users to build their own following based on their picks, and betting history. The Mad Gambler will look to partner with other gaming companies to provide their insight, outlook on particular games, and additional gaming content right to our paid subscribers' smartphones.
In addition to advertising sponsorships, the app will also link to a number of licensed gaming and betting affiliate programs to add alternative revenue streams as user engagement increases.
Expansion to Other Gaming Platforms
The Mad Gambler, based on its very name, does not have to be specific to sports alone. In the future, based on potential changes in current laws, the app can offer access to other gaming content and affiliates such as online casinos, horse racing, and other gaming products.
The Mad Gambler app is a social community where amateur and professional gamblers can gather to discuss and exchange ideas on upcoming sports games, and is NOT directly involved with gambling or betting in accordance to applicable state and federal laws.
The Company programmers have already begun the initial phase of development and we hope to have further updates on this unique app shortly.
About APPSWARM:
AppSwarm is a technology company specializing in the accelerated development and publishing of mobile apps and other software platforms for gaming and business applications and seeks to acquire symmetric business opportunities. AppSwarm partners with and assists other development firms in technology development, business management, and funding needs.
For more information, visit us at www.app-swarm.com
Forward-Looking Statements:
"Safe Harbor" statement under the Private Securities Litigation Reform Act of 1995: This press release may contain forward-looking statements that are subject to risk and uncertainties including, but not limited to, the impact of competitive products, product demand, market acceptance risks, fluctuations in operating results, political risk and other risks detailed from time to time in the Company's filings with OTCMarkets.com and as required to the Securities and Exchange Commission. These risks could cause SWRM's actual results to differ materially from those expressed in any forward-looking statements made by, or on behalf of, the Company.

Source: European Gaming Industry News