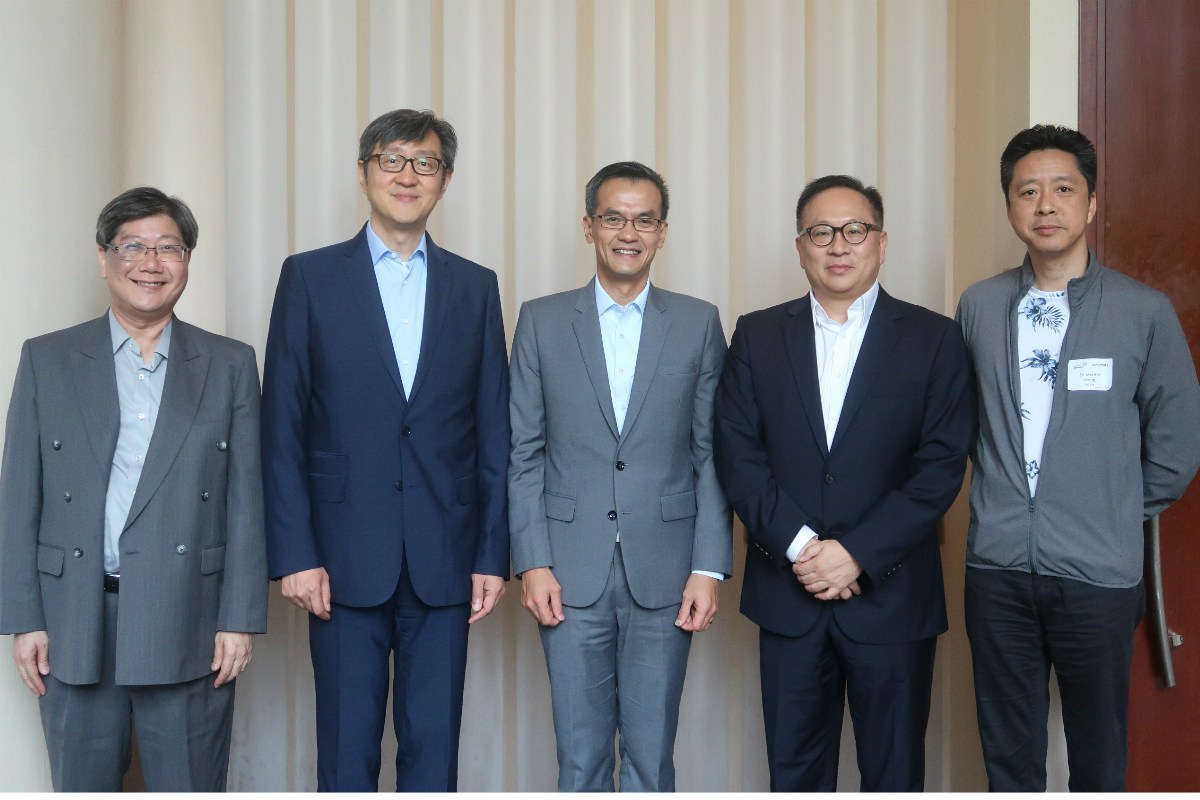 Reading Time: 3 minutes
HONG KONG, July 17, 2018 – Hong Kong Applied Science and Technology Research Institute (ASTRI) and Cyberport, the digital tech community comprising over 1,000 technology companies, partnered for the 'ASTRI Technovation Day' — aiming to introduce ASTRI to the Cyberport tenant companies, particularly the technology start-ups in FinTech, Blockchain, HealthTech and Artificial Intelligence (AI). Through events like this, ASTRI hopes to develop the connection with the technology start-up community and provide necessary support to them. Held yesterday at Cyberport, the ASTRI Technovation Day had a clear mission of fostering collaborations, boosting technological capabilities, sharing useful information about funding resources, and updating participants on ASTRI's technology partnership models. Over 40 start-ups took part in the event which also included insightful sessions on Blockchain Applications, Artificial Intelligence (AI) and Data Analytics, along with a facilitated business matching session for AI and Blockchain stream start-ups.
Mr Hugh Chow — ASTRI's Chief Executive Officer and Mr Peter Yan — Chief Executive Officer of Cyberport talked about the common goal shared by their respective organisations — enabling Blockchain and AI stream start-ups to unleash a world of potential. Commenting on the initiative, Mr Chow said, "Through this event, ASTRI seeks to provide a platform for innovation catalysts to connect with innovation drivers — helping the ecosystem to collectively maximise the impact of our endeavours." Conscious that it is unusual for an R&D institution to disseminate to other technology developers, Mr Chow added that "ASTRI aims to act as a Technovation facilitator. As we all know, together we always achieve more."
"I am glad that Cyberport is working closely with ASTRI on this event that aligns with Cyberport's key cluster focus of AI, blockchain and big data. This will be highly beneficial to Cyberport's tech community in gaining inspiration to enhance their product development. With a community of over 1,000 digital tech companies, Cyberport is keen to work with partners like ASTRI to accelerate their growth and development to create impact on our society. I look forward to more collaboration with ASTRI in the coming future," expressed Mr Yan, CEO of Cyberport.
ASTRI remains committed to its mission of enhancing Hong Kong's global competitiveness with the power of technology, working as an important facilitator of Hong Kong's I&T development. Technology start-ups play a vital role in Hong Kong's role in its global I&T aspirations. Hong Kong not only boasts one of the most vibrant start-up ecosystems in the world, but also consistently ranks at the top league of global innovation and business competitiveness rankings. ASTRI recognises its responsibility to better understand what rising technology entrepreneurs need, and to share technological and funding related information that they might find useful.
The focus of various sessions during the ASTRI Technovation Day was on Blockchain, Artificial Intelligence, Data Analytics, Healthcare Technologies and Cybersecurity. The event has been a collective effort from ASTRI and Cyberport as part of their common goal to cultivate talents to help turn Hong Kong's information technology aspirations into reality, and to help build a thriving, innovation-led economy.
About ASTRI:
Hong Kong Applied Science and Technology Research Institute Company Limited (ASTRI) was founded by the Government of the Hong Kong Special Administrative Region in 2000 with the mission of enhancing Hong Kong's competitiveness in technology-based industries through applied research. ASTRI's core R&D competencies in various areas are organised under seven Technology Divisions, namely Communications Technologies, Electronics Components, Mixed Signal Systems IC, Advanced Digital Systems, Optoelectronics, Security and Data Sciences, and Intelligent Software and Systems. Five areas of applications including financial technologies, intelligent manufacturing, next generation network, health technologies, and smart city are identified for major pursuit. For further information about ASTRI, please visit www.astri.org.
Source: Hong Kong Applied Science and Technology Research Institute (ASTRI)

Source: European Gaming Industry News