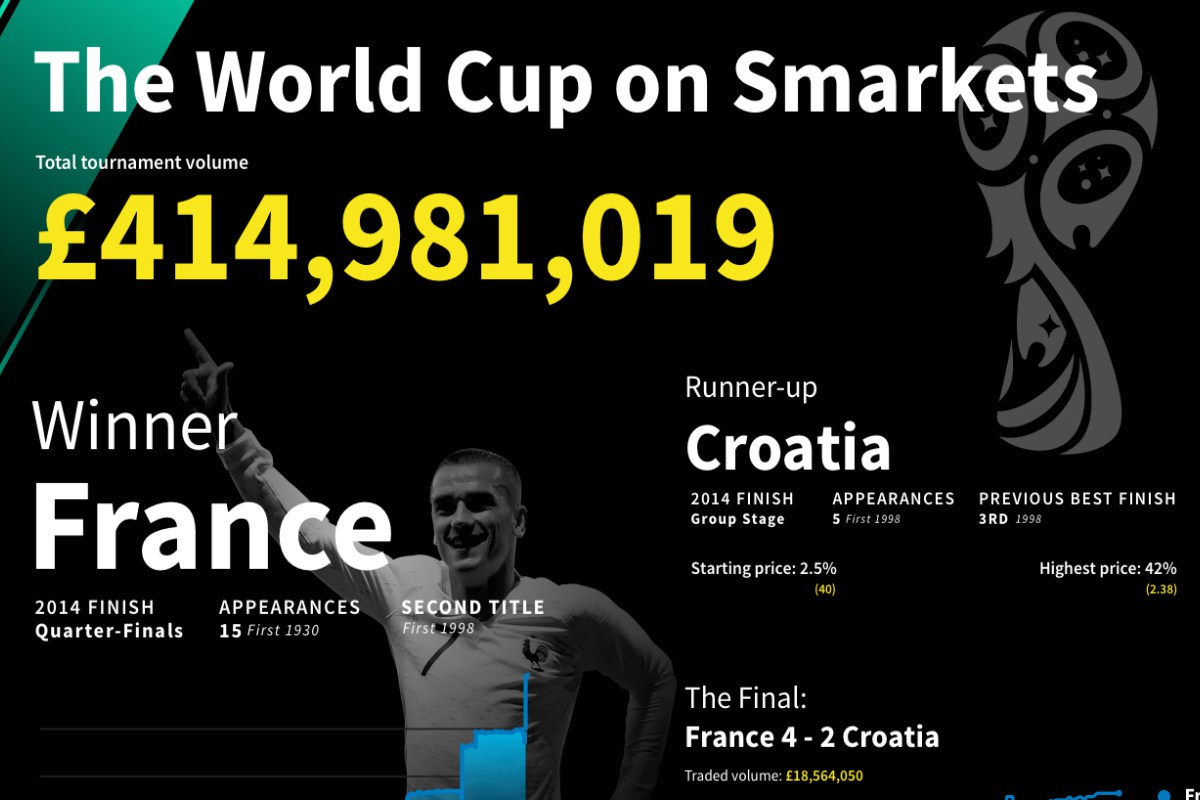 Reading Time: 2 minutes
World Cup market trading of over £400m on the Smarkets exchange 
A record £652m site-wide transaction volume in a month period (June 14 – July 15)

£19.6m placed on England v Sweden – now our highest-ever traded football match

The 2018 FIFA World Cup spectacularly
broke new records
for trading on the Smarkets exchange.
Four years ago, Brazil 2014 proved to be a major turning point for the company and Russia 2018 has the potential to be the same.
The £415m traded on the World Cup equalled 64% of volume across the site, as a record £652m was dealt during the month period of June 14 through to July 15.
England's quarter-final tie with Sweden became our most-traded football game ever with £19.6m in volume across our different match markets, going ahead of the Champions League final between Real Madrid and Liverpool two months ago (£18.1m). The final between France and Croatia would've also pipped the previous record as it saw £18.6m placed on the match.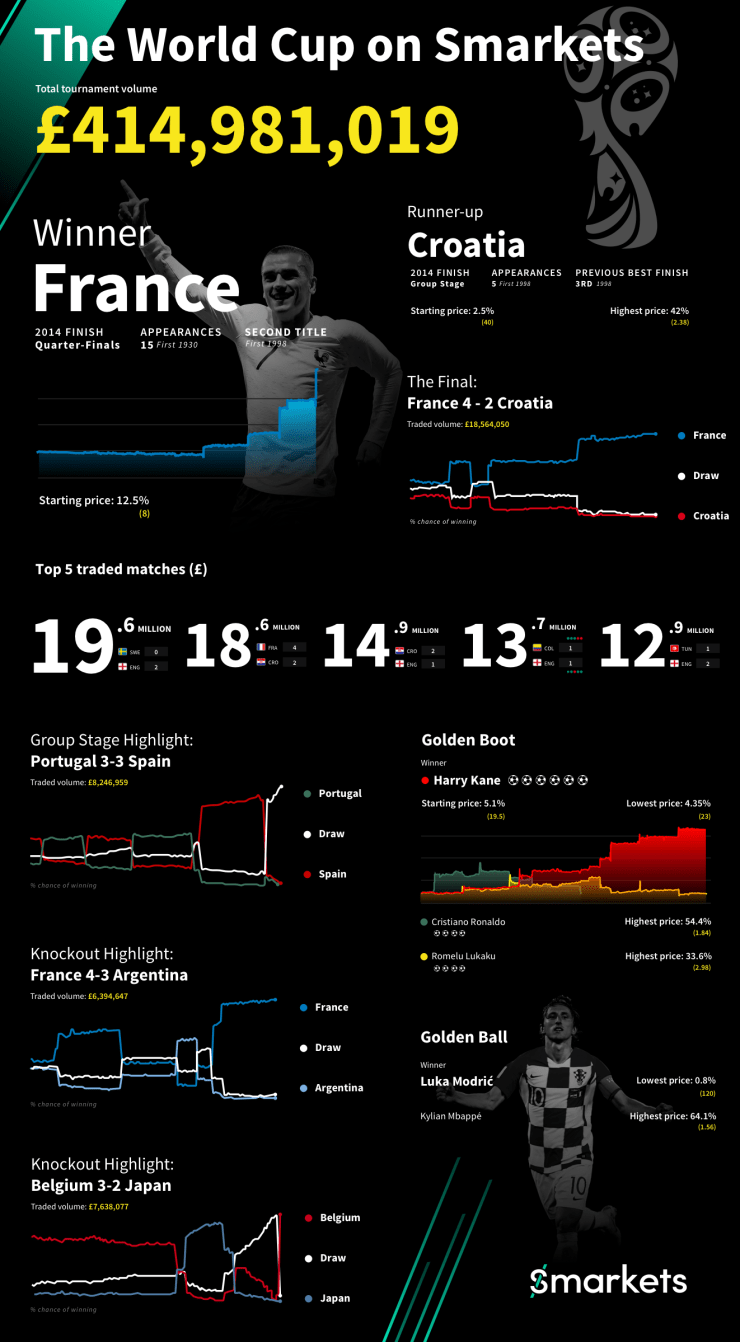 Smarkets CEO Jason Trost said: "The last World Cup in 2014 proved to be a real turning point for the company and we've come so far in that time. To see record volumes and the platform perform seamlessly was a very proud moment for me as CEO.
"Our investment in a combination of out-of-home advertising and creative customer offers had a real impact and bodes well for an exciting second half of the year, especially with club football returning in less than a month's time."
About Smarkets
Launched in 2010, Smarkets is one of the world's leading betting exchanges that makes trading on events secure, efficient and exciting. Headquartered in London, the company was founded by a team of finance and software engineering professionals and is backed by Passion Capital and Deutsche Telekom. The Smarkets exchange has processed over £5 billion worth of transactions for customers across the company's licensed and regulated markets. The Smarkets group comprises of Smarkets Limited, a software development company, Smarkets Malta, operator of the Smarkets betting exchange, and Hanson Applied Sciences, a liquidity provider. For more information, visit 
http://www.smarkets.com
Source: European Gaming Industry News