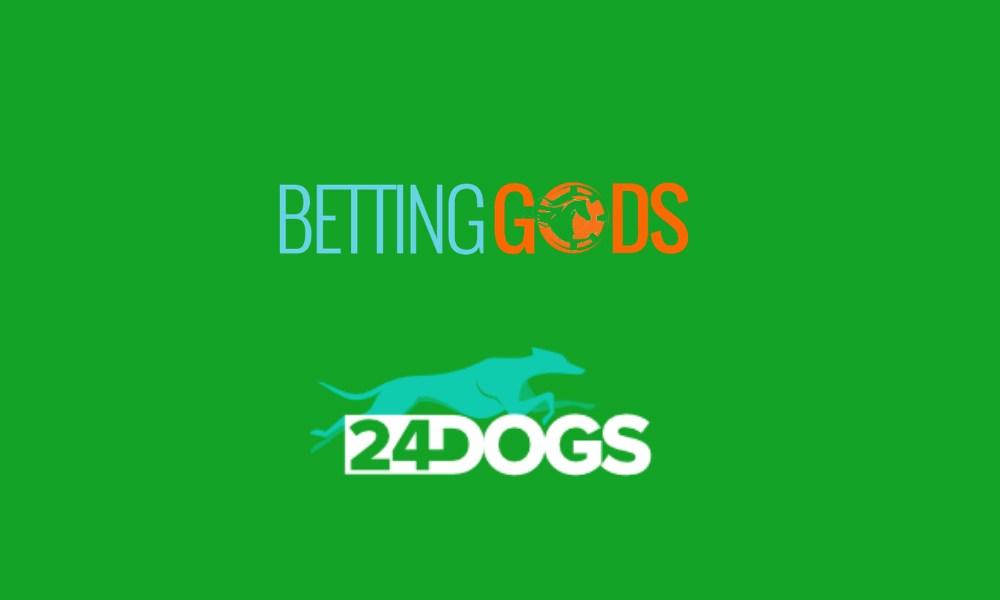 Reading Time: 3 minutes
Maltese owned brand BettingGods.com are "delighted and honoured" to go into business with a 24Dogs.com, a UK company owned brand that is bringing an end to the practice of closing the accounts of punters who become too successful.
Darren Moore, director of Betting Gods Malta Ltd, says its new strategic partnership with UK based E-Tote Ltd – owner of greyhound betting site 24Dogs.com – also has the scope to raise the profile of greyhound racing for generations to come.
Betting Gods has been providing professional betting tips on Greyhound racing since 2015 and other sports since early 2014.
Mr. Moore says his company's new partnership with 24Dogs, a UK Gambling Commission licensed sportsbook operator, which was founded in 2001, comes at a time when a positive shift in the betting industry is taking place.
He believes this shift will bring about more openness and fairness to customers, putting punters on a par with bookies in terms of their potential for higher returns on their bets.
"Punters are becoming increasingly fed up of being restricted by how much they can stake or win online," said Moore.
"Year upon year bookies are reporting multi-million pound profits, but the average punter who dares to win more than he or she loses has their accounts closed or restricted.
"We're delighted and honoured to partner with 24Dogs, who state they will never limit customers other than in accordance with responsible gambling practices.
"It is a clear sign and positive shift in the betting industry. We hope that other companies can learn from this openness and willingness to be fair to all customers."
Describing the new partnership with 24Dogs as a positive step forward for greyhound racing, the Betting Gods boss added: "It is also great for the industry of greyhound racing.
"The dedicated betting platform of 24Dogs has the scope to drastically raise the profile of the sport for current and future generations."
Moore believes the approach of 24Dogs in not imposing limits or restrictions on the amount punters can win, except in accordance with responsible gambling guidelines, is a real breath of fresh air.
Both Betting Gods and 24Dogs are dedicated to "improving the betting experience" of gamblers looking to make gains from greyhound racing.
The 24Dogs.com site has recently undergone a dramatic overhaul of its website and branding, which it hopes will enhances its customers' online experience.
The 24Dogs.com website boasts live streaming of greyhound races throughout the week, with racing fans able to reclaim the cost of a £5 day pass to view the races against bets.
When it was formed in 2001, 24Dogs.com was one of the first online licensed betting websites, and today, it remains the UK's only Greyhound racing Tote betting site.
The Betting Gods website, at www.bettinggods.com, boasts a membership of at least 94,000 punters, who receive free and paid tips and previews from professional tipsters every day.
Horse racing, boxing, tennis, golf and football betting tips are also amongst the sports its tipsters advise punters on.
Both websites have excellent readability and a smart, clear and responsive interface, making it easy for all punters to navigate their way through the pages they require.
The 24Dogs.com site makes it easy to identify the tracks you want to make your selections from and place a bet within seconds once you are signed up.
24Dogs and the tracks have an equally supporting role working together to help promote the industry with their on line presence
Chris Aldworth, Operations Manager at 24Dogs says: "Our punters have gained massive value over the years by betting on the tracks totes with us.  Teaming up with Betting Gods is a perfect partnership as we want our punters to win.  Betting Gods is an extremely exciting opportunity for us to help our customers maximize their profits, they have an extremely professional and honest approach and we are looking forward to a long successful partnership."

Source: European Gaming Industry News