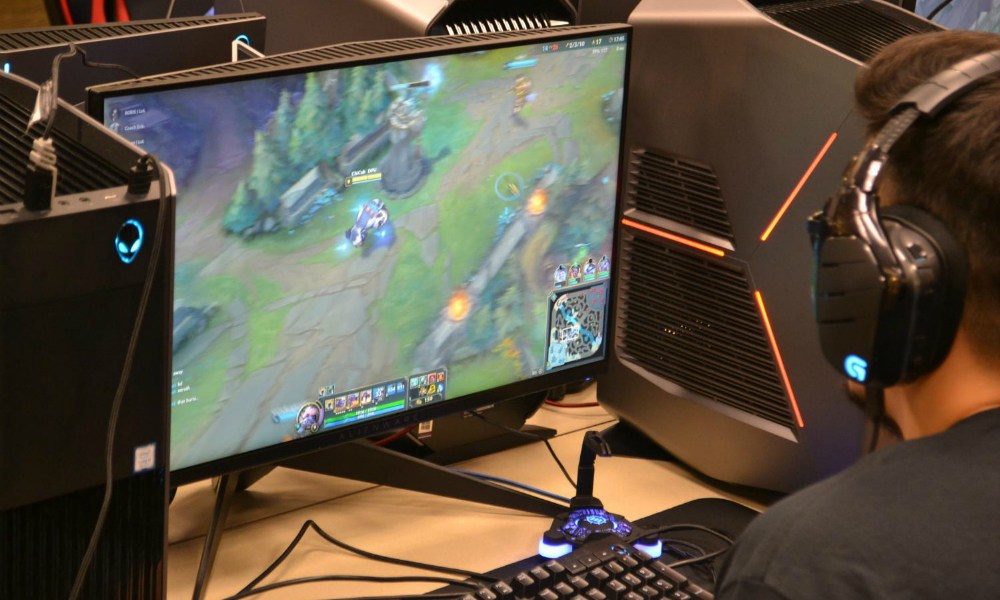 Reading Time: 2 minutes
After almost two years of planning, the Big East welcomed their seventh esports team to the Big East Conference when DePaul opened their new gaming center on Saturday.
DePaul's esports community had gathered in the Gameplay Lab on the fifth floor of the CDM Center for years, and the space was not visible to most students. Nicole Yang, a 2013 CDM graduate and now full-time Information Services staff member, said she sensed a need approximately two years ago, and so she began researching what would be needed to make the move. From there, she said the plans came together quickly.
"They gave us the layout of the room and said, ok, give us how you want everything to be put together," Yang said. "What equipment do you want, put a budget together. Everything was so lightning fast, but it was all super exciting."
During the process, Yang said she worked with Associate Vice President Betty Shanahan, Director of Student Involvement Courtney James and others to help bring the project to life.
"(Betty's) not a true gamer, but she's done her research and has been digging deep into what is each game, how does this go," Yang said. "She has created a lot of excitement in general. A lot of parties (were) involved in this, Courtney James was definitely a huge aspect of this as well."
James said she has worked in conjunction with the Executive Vice President's Office, Information Services, Student Affairs and the College of Digital Media. Her role is centered on getting the word out and brainstorming ways to brand the space to DePaul students both inside and outside of CDM.
"We know we have an audience that is going to naturally fall here," James said. "The students that are here now, they are going to naturally come to this space. We have a lot students that identify as gamers that may not be through CDM, so my role was also about how to create opportunities to connect with them with the Esports Gaming Center."
One of the ways James plans to do this is by making the center open to students who may be interested in hosting a tournament with a group of their fellow classmates.
"We're going to be doing pre-packaged events where you can say, 'I want to come and I want to have a tournament,'" James said. "We'll say 'Great, here's how you can do that, here's free popcorn, free Pepsi products. We can get you pizza if it's over a certain number of people.'"
James added that students will benefit from having the gaming center in a centralized location where they don't have to be apprehensive about going into buildings that might not be a part of their major, while also learning about other opportunities open to them at DePaul.
"This place can turn into a hub of student activity, places to connect," James said. "Now they can come down here and learn about opportunities at the DePaulia they can connect with the esports Gaming Center (…) this is where DePaul students can go to connect, we want to create spaces that do that and this is one of them."
Currently, DePaul is competing in "League of Legends" and "Rocket League" but has plans to feature other games as well.

Source: European Gaming Industry News