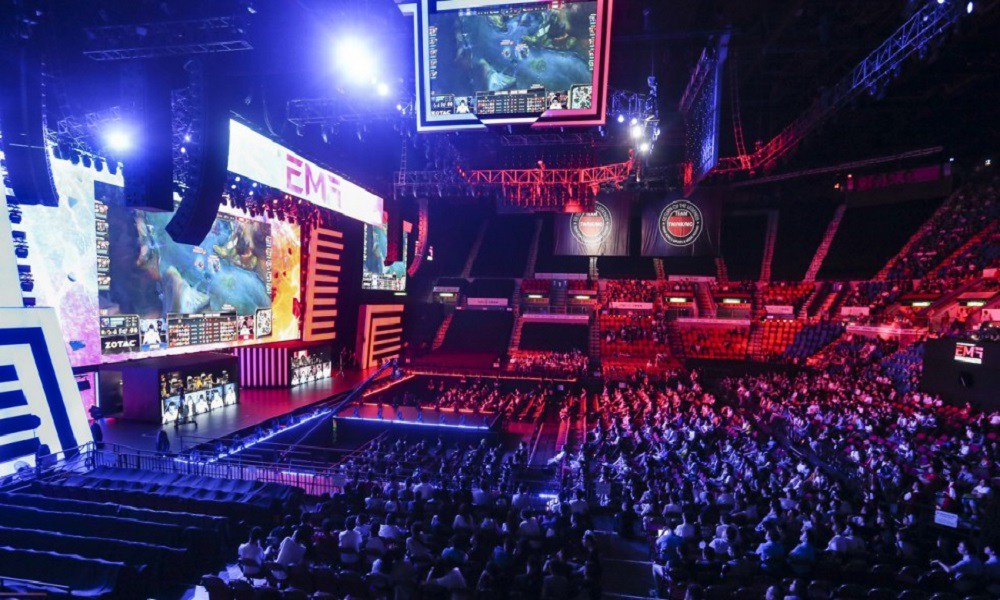 Reading Time: 2 minutes
In the wake of the US Supreme Court ruling, by which individual states are now allowed to formulate their own gambling rules, a number of e-sports companies are looking to jump into the imminent gambling bandwagon.
The Supreme Court's May 14 decision to strike down a federal law banning sports betting in most states is not only opening the door for wagering on big-league sports like the NFL and NBA, it is also poised to shake up the burgeoning e-sports community.
Already, European gaming giant Paddy Power Betfair has agreed to acquire fantasy sports company FanDuel in anticipation of multiple states legalising gambling on professional and amateur sports by the end of the year.
Although FanDuel previously shut down its fantasy e-sports platform, AlphaDraft, CEO Matt King tells THR that, fueled by the sale, the company is once again planning to expand into the category – which has become the fastest-growing fantasy business for rival DraftKings. "E-sports is definitely an area of focus for us," King says. "If you look at Vegas, there are lots of people who bet on e-sports. To use a Wayne Gretzky analogy, 'That's where the puck is going.'"
Most e-sports companies are expected to embrace a healthy (and legal) gambling ecosystem because they see it as a way to boost viewership and engagement around their live events and televised matchups. "It's another way to engage in the matches," explains Tobias Sherman, founder of game studio and e-sports consultancy Foundry IV and former head of e-sports for WME-IMG. "How much more invested can you be than literally putting cash behind who you think is going to win? It's something I think every publisher wants."
Indeed, a spokesperson for Riot Games, the company behind the popular online battle arena game League of Legends, says the company is watching the space closely, noting, "The Supreme Court ruling will have profound impact across all of sports, including League of Legends."
The global e-sports industry is expected to grow by 38 per cent to $905.6 million in 2018, per research firm Newzoo, as advertising dollars flood the market and the price tag to broadcast or live-stream popular matches skyrockets. That's dwarfed by the $6.7 billion that analytics firm Narus expects the e-sports betting market to be worth, driven by the popularity of wagers on video game competitions in other parts of the world where gambling is already legal.
Sherman says his firm has been working with MGM Resorts for the better part of the last year to prepare for the eventual moment when gambling becomes legal in most states. He predicts that the biggest opportunity will be for companies that introduce new technology to ease the gambling process for e-sports fans.
 "Some of this exists to an extent today, but imagine being able to watch a match and wager on whatever is going to happening next," he says. "You're going to see e-sports drive innovation for traditional sports wagering."
Source: Hollywoodreporter.com

Source: European Gaming Industry News