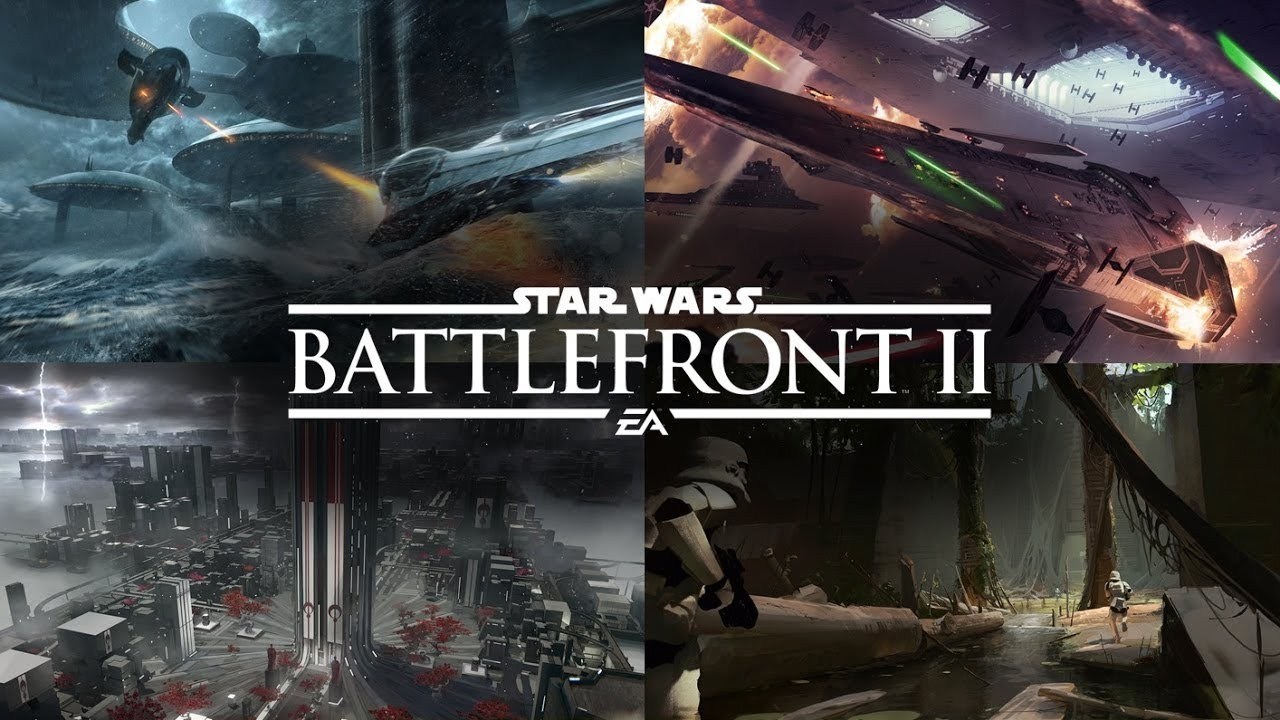 Reading Time: 3 minutes
EA is selling boxes again starting from Today in the online shooting game Star Wars: Battlefront II. The announcement was made last Friday .
The new loot boxes in the game will only contain cosmetic rewards, for example, to adjust the look of a character. Weapon upgrades and other improvements can only be earned by playing the game. A so-called 'lootbox' is a virtual box with rewards, with random rewards. Players can earn such a box by playing the game or buying with real money. EA removed the loot boxes from Star Wars: Battlefront II last year after a lot of players got upset. The loot boxes could also contain upgrades for weapons, for example, an additional player had an unfair advantage over someone who did not spend any extra money.
EA – "Since release, we've been hard at work making changes based on your feedback to create a better game for all our players. Today, we're happy to announce that the Star Wars

Battlefront

II Progression update, which includes a complete re-design of the in-game progression system, will begin rolling out on March 21st. There are also some additional changes coming to the cosmetics in the game, but we'll get to that in a bit…
With this update, progression is now linear. Star Cards, or any other item impacting gameplay, will only be earned through gameplay and will not be available for purchase. Instead, you'll earn experience points for the classes, hero characters, and ships that you choose to play in multiplayer. If you earn enough experience points to gain a level for that unit, you'll receive one Skill Point that can be used to unlock or upgrade the eligible Star Card you'd like to equip.
You'll keep everything you've already earned and unlocked. You will keep all of the Star Cards, heroes, weapons, or anything else you have already earned. What you have earned will still be available to use with this update regardless of how much or little progress you have already made.
Crates no longer include Star Cards and cannot be purchased. Crates are earned by logging in daily, completing Milestones, and through timed challenges. Inside of these crates, you'll find Credits or cosmetic items, such as emotes or victory poses, but nothing that impacts gameplay.
Starting in April, you'll be able to get appearances directly through in-game Credits or Crystals. The first new appearances are coming soon, meaning you'll be able to grab new looks for your heroes and troopers directly by using either Credits (earned in-game) or Crystals (available to purchase in-game and through first-party stores). If you've ever dreamed of being a part of the Resistance as a Rodian, your chance is right around the corner.
These changes are a major step as we continue to improve the core of the game and add new content. And there's a lot more to come. In addition to continued balance patches, we will also add a number of modes to Star Wars Battlefront II in the coming months, offering several standout, brand-new ways to play. Some of these, like the recently released limited-time Jetpack Cargo, are radically different than anything you've experienced in the game before, and we're excited to surprise you with what we have planned.
The Star Wars Battlefront II Progression Update releases on March 21, with more content rolling out in the following weeks. We're truly excited for the future of the game, and we would be honored if you would join us on this journey."
Several supervisors are investigating whether games with loot boxes should be seen as gambling games. The Dutch Gaming Authority is also working on such a study. Because online gambling is not allowed in the Netherlands, a label of 'gambling' can lead to the ban on multiple popular games.
Source: Guru3D

Source: European Gaming Industry News