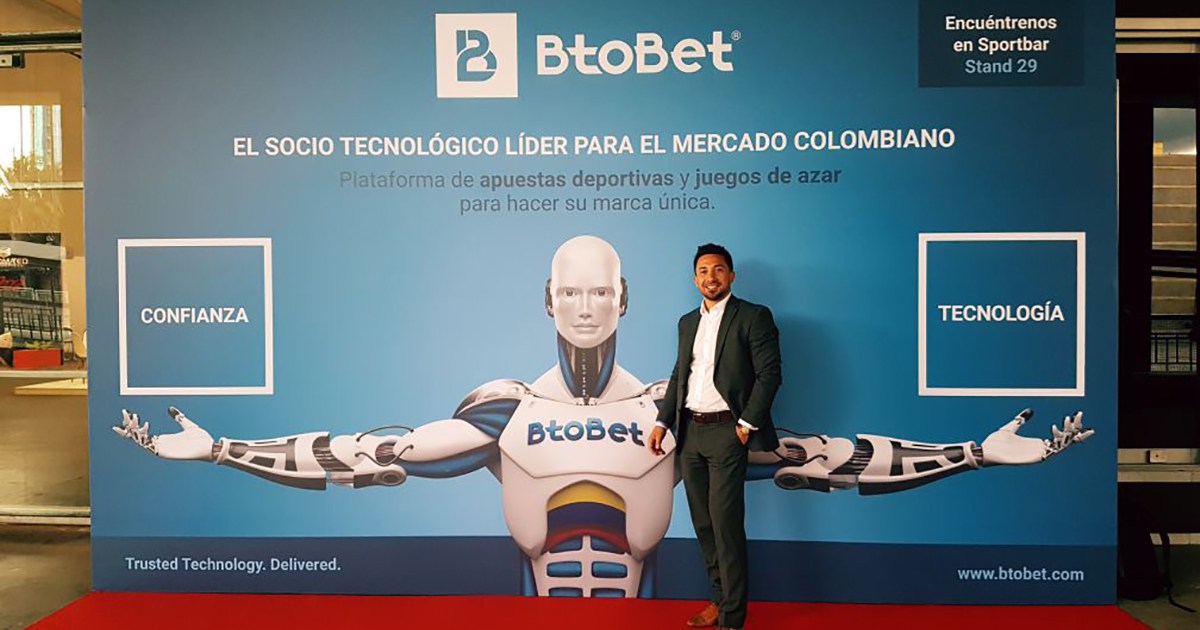 Reading Time: 2 minutes
FADJA 2018: A SUCCESS FOR COLOMBIA AND THE WHOLE LATAM REGION
With last week's Fadja Expo proving to be a main point of reference for operators in the Latin American market, BtoBet's Chairman Alessandro Fried had positive insights on the ever evolving and expanding market in this region.
Fried expressed his idea of how Colombia is setting an example for the whole region to follow, noting that:
"Such a strong regulatory scene will in turn guarantee a very good level of protection for both the operators and the players themselves."
BtoBet's Chairman, with the sector's expansion in hindsight, stated that the operators are looking for a platform that is fully compliant to the market. An element that has proven to be a major strength for the company resulting in BtoBet being considered as the leading technological partner in the region.
"At BtoBet, having onboard different operators is a huge advantage. This puts operators in a position to be immediately fully compliant. What this essentially means that our platforms – in the form of Neuron Sports and Neuron Casino – have all the features required by Coljuegos fully integrated."
Adding to the regulatory aspect, BtoBet's CEO, Fried also highlighted that Colombia will eventually have an ideal place in respect to the other LatAm countries, having already strongly regulated the online sports betting scene.
Commenting on BtoBet's strength in the region, he further added that:
"What sets BtoBet apart from the competition, and what we had the opportunity to show through our participation in Fadja to all the interested parties that met with our experts present at the expo, is that unlike other companies we don't offer a cut and paste solution to our customers. We offer a platform with unicity at its core."
For deeper insights regarding the main factors determining the LatAm market read our latest Industry Report.
About BtoBet:
BtoBet is a multinational company and is part of a group with 20 years of experience in software development in IT, finance, telecommunication, e-commerce and banking, strongly committed to technology and widely investing in technology research and development. The experience gained in these advanced environments, allows BtoBet to be visionary in the iGaming and Sports betting industry with a deep understanding of the requirements of the market, catching changing trends and anticipating bookmakers' and operators' needs. BtoBet is a true partner in technology, offering a standalone platform and services for the iGaming and Sports Betting industry. It counts on a very talented, continuously trained development team and day to day management support to clients. BtoBet allows licensees to be unique in the market, by giving them the opportunity to completely personalise their offers for Sports betting and iGaming business, online mobile and retail. BtoBet has technical branches with large ever-growing teams of developers in Skopje, Ohrid, Bitola, Belgrade, Nish, Tirana, and Rome. Malta hosts the commercial and marketing centre. Visit our site on: www.btobet.com

Source: European Gaming Industry News