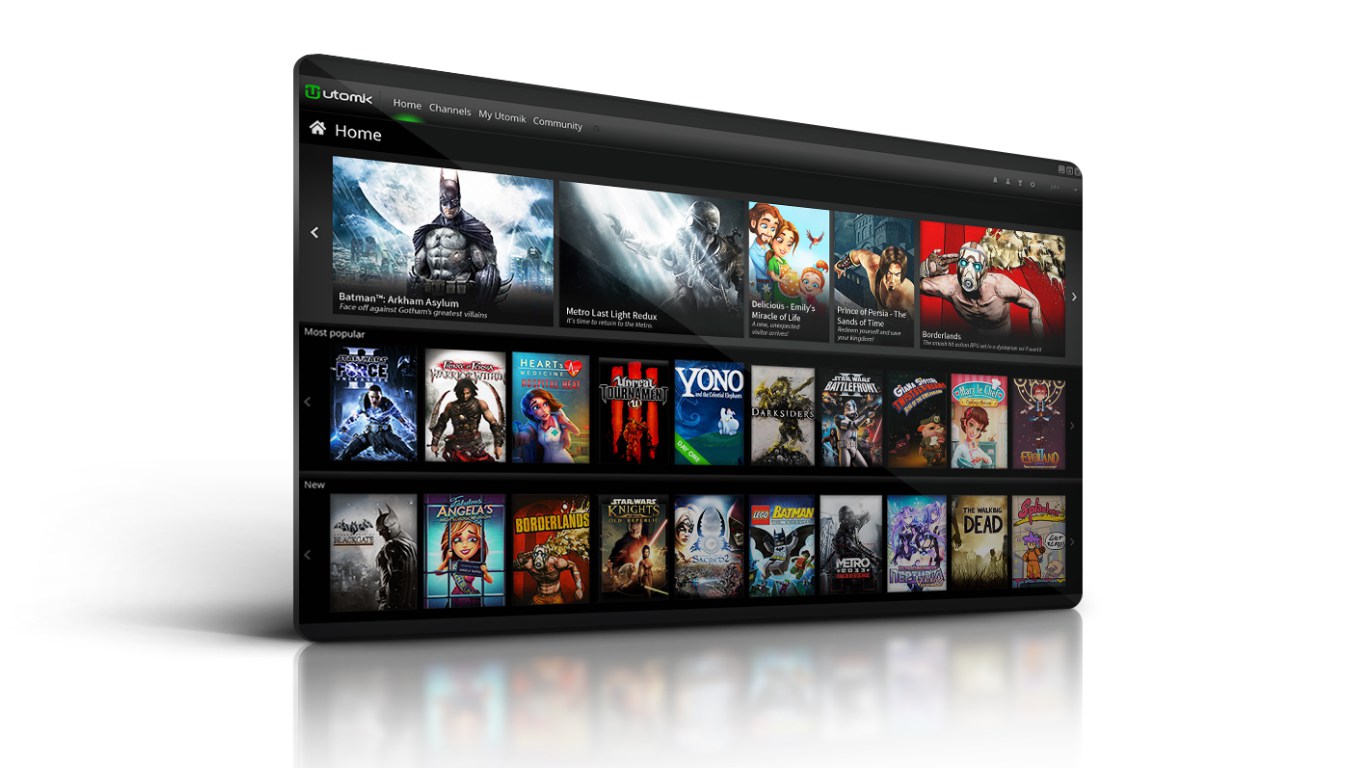 Reading Time:
2
minutes
Utomik, the unlimited play PC gaming subscription, announces its partnership with Green Man Gaming, the popular global multi-platform digital games store. Starting today, Green Man Gaming customers can buy prepaid Utomik subscriptions with a special deep launch discount on their online store.
Green Man Gaming offers additional payment options from more countries. This opens up Utomik to a new audience around the globe. It supports our mission to Unleash Gaming and bring more people in contact with games they might have missed. You can now buy a prepaid subscription to Utomik instead of the standard recurring model. It is also possible to gift a subscription to family, friends, and loved ones. The following Utomik subscription packages are now available here.
-3 Months for $17.99 – €17,99 – £13.49
-6 Months for $32.39 – €32,39 – £24.29 (10% Discount)
-12 Months for $57.59 – €57,59 – £43.19 (20% Discount)
Utomik has also announced that March will bring a 26 new games to the platform. Below is a sneak peak at some of the amazing games, along with a video here that highlights the additions. Keep an eye out on their social media channels for more games to be added throughout the month.
-Furi – Fight for your freedom against a chain of bosses in this stylish and mechanically polished mix of bullet hell with arcade-style dueling. With boss design by Takashi Okazaki, the creator of the Afro Samurai manga series. You better bring your A-game, Furi doesn't kid around!
-The Sexy Brutale – Don't let the name fool you, The Sexy Brutale is a brilliant murder mystery game where you relive the same day over and over again, trying to stop guests from being murdered. Obtain clues and solve each murder through careful observation. This game truly stands out from its peers!
-Dreamfall: The Longest Journey – Continue the saga started with The Longest Journey. Go on an epic journey across three worlds, with some of the most fascinating characters you will ever meet.
-Lethal League – Step up to the plate and challenge your friends to a game of Lethal League! Play this baseball inspired fighting game locally with up to four players and see who can keep up as the intensity reaches critical levels. They hit a home run with this one, a true gem among fighting games!
-Batman: Arkham Origins Blackgate – Deluxe Edition – Continue the storyline of Batman: Arkham Origins in a 2.5D side-scrolling package. Set three months later, an explosion at Blackgate prison has you investigating the escape of three criminal masterminds. Originally a handheld title, Arkham Origins Blackgate – Deluxe Edition has improved visuals and audio over the original game.
About Utomik 
Utomik Inc. is a USA and Dutch-based innovative startup founded in September 2014 by a highly experienced management team with over 70 years of combined game industry experience. The company's new online PC gaming subscription service offers unlimited gaming for a fixed monthly fee. Its unique technology makes playing games as easy as listening to music on Spotify, or watching a movie on Netflix.
Utomik-powered games start in one easy click and continue to load to a user's PC while they play. Utomik downloads a small part to the hard disk, enough to start playing fast. The rest loads to the PC while playing. Get 100% original games, no video streaming. For more information, head to their website.

Source: European Gaming Industry News