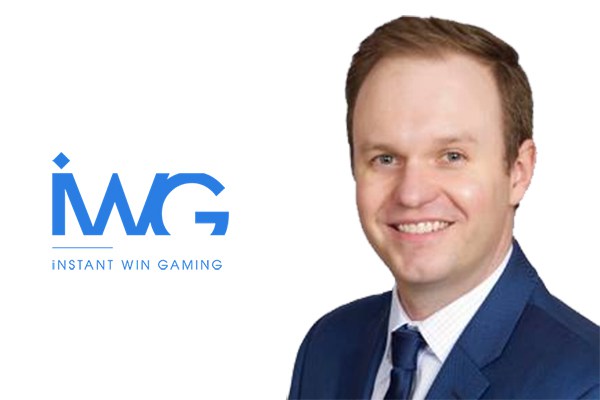 Reading Time: 2 minutes
Former Michigan Lottery and William Hill Product Director Jason Lisiecki joins instant win supplier
Tuesday 1st May 2018 – IWG – a world leader in supplying online, instant win games – has appointed Jason Lisiecki in the newly-created role of Vice President of North America, as it expands its presence in the region.
Lisiecki joins the supplier from William Hill US, where he held the position Director of Product. Previously, he was Digital Products Director for Michigan Lottery and worked closely with IWG as the company launched its instant win offering in the state.
He will be responsible for managing IWG's existing North American customer base, which includes Atlantic Lottery Corporation, British Colombia Lottery Corporation (BCLC), Georgia Lottery, Loto-Québec and Michigan Lottery, as well as expand its network of lottery partners.
Lisiecki will spearhead the expansion of IWG's North American office which recently opened in order to meet its business growth.
"It's an exciting time to be working in the North American Lottery market and this role is a perfect fit with my experience in Michigan starting up and managing the Lottery's online product portfolio," said Lisiecki.
"IWG is obviously known for providing award winning online instant games, but I also know from first-hand experience they act as key strategic partners with their Lottery clients. I am excited to join the team and support our Lottery partners by delivering superior content that generates revenue for good causes."
Rhydian Fisher, CEO at IWG, added: "We're delighted Jason is joining the IWG team. His experience in the North American lottery market is second to none and he'll be a real asset to both IWG and all our clients and partners in the region."
About IWG
IWG is a world leader in supplying online, instant win games to lotteries and commercial brands and platforms in the online gaming industry. It has over 12 years' experience of making top selling, high quality instant win games and the strategic know how to make them work.
IWG has launched over 300 games that perform consistently at the highest level, engaging and retaining players while driving excellent results for customers. It has the knowledge to deliver a winning portfolio of games, the experience to make it grow and the sales figures and data to back this knowledge up.
IWG delivers an end-to-end solution covering all aspects of game development and portfolio management and a Remote Game Server (RGS) delivering content in multiple regulated jurisdictions from data centres in the UK, Gibraltar, Canada and North America. It has a broad library available via the RGS with games covering many proven themes and mechanics that can be developed into an ideal offering for a partner's instant win portal.

Source: European Gaming Industry News