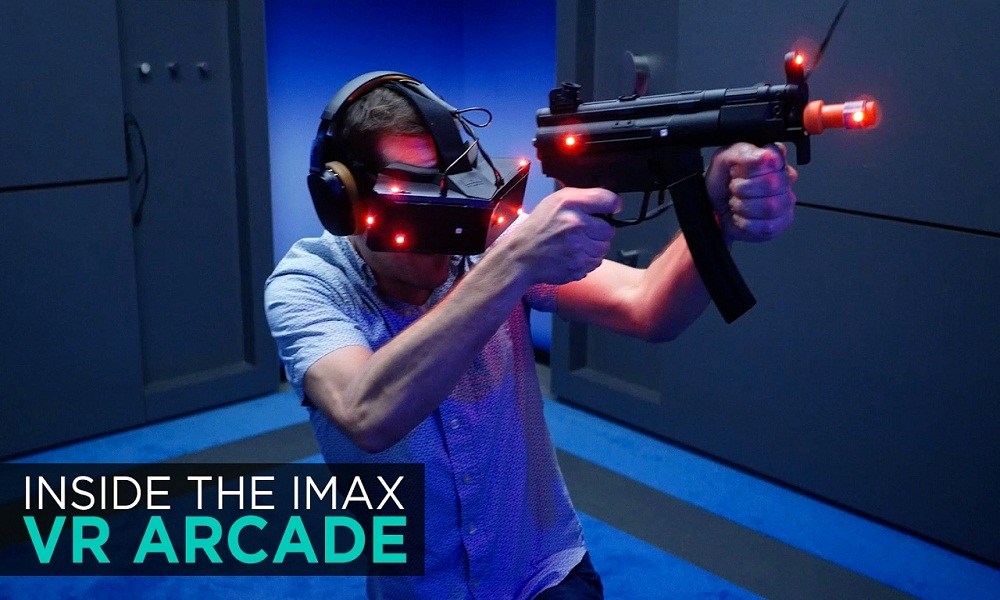 Reading Time: 2 minutes
A new Virtual Reality (VR) center – Enterspace VR Center –is opening in central Stockholm. It offers a full new range of VR experience coupled with the latest technology, and a bistro and bar. It is much better than anything that has previously been available in Sweden. Spread over six different rooms, the facility allows the customer to do everything from adventuring into space to saving the world from mummies.
In between traveling to other worlds, you can enjoy food and drinks together with friends or colleagues. With 900 square meters and two floors, the centre is a VR Park as well as a bistro and bar.
"Enterspace VR Center Stockholm is for everyone. We offer a complete concept where visitors can experience VR of high quality, but also eat and drink. A fun and social hub where friends and colleagues can do something completely new together, but also stay and talk about their experiences," says Sara Strömgren, Head of Visitor Experiences at Enterspace.
The VR Park offers a range of interactive VR experiences for 1–4 persons, where you choose anything from going on an adventure in Saturn's rings, challenge your enemies as the legendary assassin John Wick, or defeating the mummy in an iconic scene from the movie The Mummy. Through unique technology, you can see and interact with up to four players in the virtual world in the experiences Ringwalker and The Raft.
"We strive to offer something for all people of ages and tastes, and we also place great emphasis on hospitality. You can come to us and experience VR even if you don't have previous experience with the technology or the gaming world. We want everyone to feel welcome and cared for," Sara says.
The centre will continuously be updating the experiences to always have something new and exciting for visitors to try out. Experiences will soon also be offered in the centre's VR cinema. Ticket sales were starts at the homepage on May 18th.
For more information, please contact:
Ann Charlotte Svensson, Head of Investor Relations and Corporate Communications
Tel: +46(0)8-209 208, email: [email protected]
About Starbreeze
Starbreeze is a global game company whose vision is to be a leading provider in the entertainment industry by creating world-class experiences. Starbreeze was founded in 1998 and has since evolved into a well-established developer and publisher of PC and console games and VR products aimed at the global market. With studios in Stockholm, Paris, Los Angeles, San Francisco, Barcelona, Brussels, Bangalore and Dehradun, Starbreeze develops high-quality entertainment products based on proprietary and third-party rights, both in-house and in partnership with external game developers. Operations are organised in three business areas: Starbreeze Games, Publishing and VR Tech & Operations. Starbreeze shares are listed on Nasdaq Stockholm under the tickers STAR A and STAR B with the ISIN-codes SE0007158928 (A share) and SE0005992831 (B share). For more information, please visit starbreeze.com
Source: enterspacevr.com

Source: European Gaming Industry News