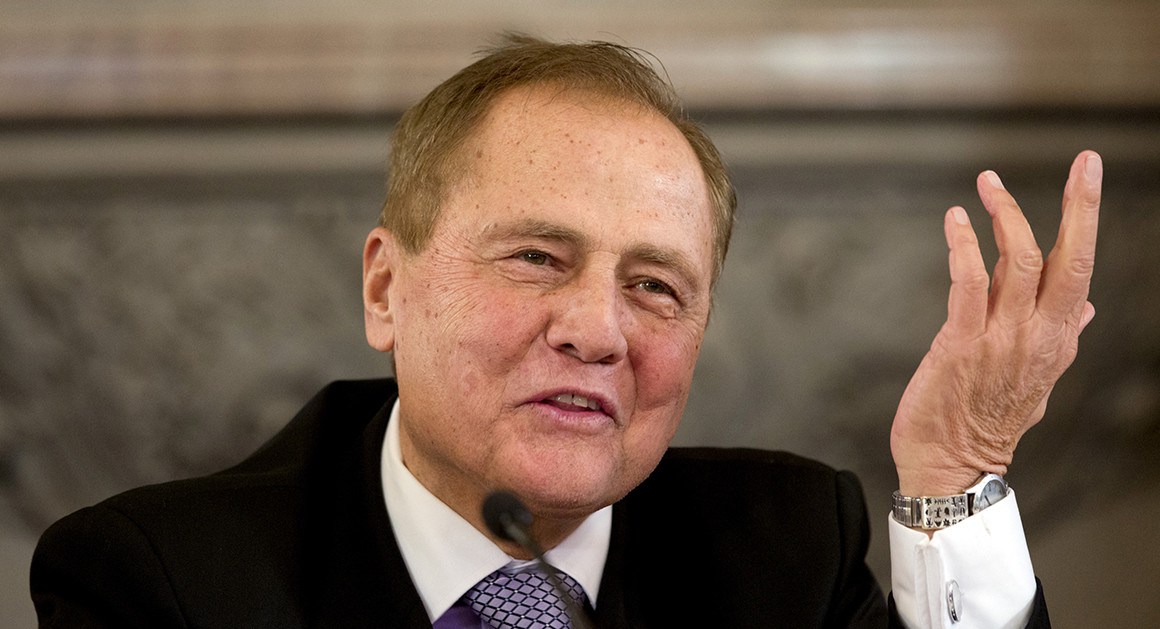 Reading Time: 2 minutes
Legal sports betting in New York? Yes, there could soon be an app for that.
Legislation now before state lawmakers would allow New York's four non-tribal casinos to significantly expand how they take bets on pro and college sports — even permitting online wagers.
The bill is contingent on the outcome of a case now before the U.S. Supreme Court that seeks to overturn the federal ban on state-authorized sports betting outside of Las Vegas. A decision is expected within the next few weeks.
The legislation, introduced Thursday by State Sen. John Bonacic (R-Orange County), would also allow the casinos to enter partnerships with racetracks, OTBs and video lottery parlors in New York to register gamblers for their online platforms and also operate sports gambling kiosks.
"I think there is a strong demand to be allowed to bet on sports legally," Bonacic, head of the Senate's racing, wagering and gaming committee told The Daily News.
Some New York sports fans said they would be all in.
"Why not make it legal? Everyone is doing it with their friends and co-workers already," said Laurie Steele, 58, of upstate Mohawk.
Steele and her husband, Richard, were heading into the Barclays Center for a pre-NCAA tournament college hoops game Saturday night.
"The amount of revenue that can possibly generate from this can be a good thing for the economy," Laurie Steele added.
New York's existing gambling laws would allow the four commercial casinos licensed by the state in 2014 to offer on-site sports betting — if the Supreme Court allows it — as soon as the state's Gaming Commission published regulations to govern it.
Bonacic and other supporters argued that allowing the casinos to expand their sports gaming offerings would better serve New York gamblers without having to amend the state's constitution and its strict limitations on gambling.
It would also provide up to $30 million in additional revenue to the state annually and provide a much needed boost to struggling OTBs and racetracks, they added.
Nevada notched a record $248.8 million in revenue from sports betting in 2017. Sports wagering is also rampant in the U.K. and other countries.
"All these other places are betting venues and if you are going to allow (sports) gambling, why shouldn't they get a piece of the action?" Bonacic said.
Charlie Degliomini, executive vice president of Empire Resorts, owner of the Resorts World Catskills casino, said they were open to supporting Bonacic's bill.
Critics, however, charged that odds are good that the legislation would benefit the state's gambling industry at the expense of everyday New Yorkers.
Assemblyman Gary Pretlow (D-Westchester), head of the Assembly's racing and wagering committee, called Bonacic's bill a "starting point" and agreed that the state will need to address the public's demand for sports wagering.
"It's clearly happening now in New York but it's happening behind closed doors," Pretlow said. "It is something that the state should be regulating."
Source: nydailynews.com

Source: European Gaming Industry News