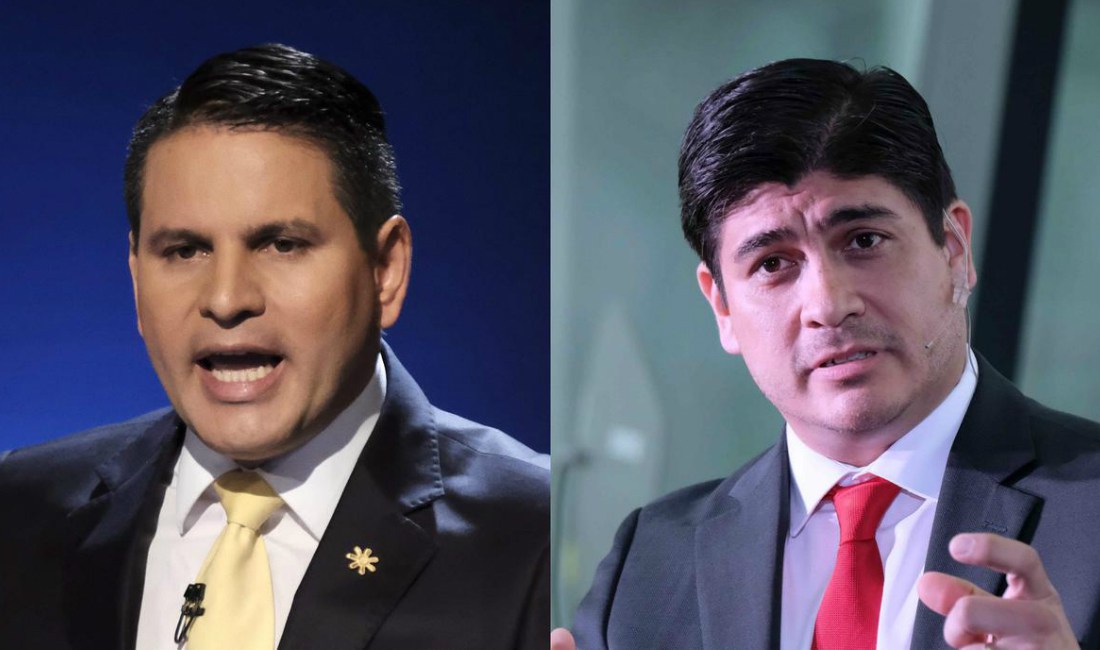 Reading Time: 5 minutes
With the second round of the Presidential elections looming, several issues have dominated the campaign thus far — scandal has been to the fore, notably the Cementazo furore, while the same-sex marriage debate has been the issue that has most engaged voters, and their opposing views on this question have therefore come to form the central platforms of both Fabricio Alvarado and Carlos Alvarado.
However, in the eyes of some commentators, the focus on scandal and the legalization of gay marriage has come at the expense of serious debate about the economy. In particular, discussion of the state of the public finances has been largely missing from the campaign. The rate of public spending as a proportion of GDP, continued rising debt, and an impending interest rate rise are all issues that have the potential to disrupt the fairly tranquil economic progress that Costa Rica has been making in recent years.
What has been particularly disappointing about the way the debate has been framed is that there have been no especially clear views articulated by either candidate about new future directions for the Costa Rican economy, or potential areas for growth and expansion.
In particular, neither of the contenders seem to be looking at ways in which Costa Rica could enhance its standing and position globally by expanding its current role in the online gaming industry. For some time, international online gaming companies have been able to operate out of Costa Rica, but the government has still not put a licensing or regulatory regime in place, despite all the discussion on the formulation of a gaming control board over the last five years or so.
This delay has had a significant impact on the country's potential to turn online gaming regulation into a significant part of the economy. As more and more major countries around the world, such as the UK, begin to regulate their online gaming industries, they will only allow companies that operate from jurisdictions with strong and robust regulatory regimes to advertise and offer gaming services in those countries.
However, because a gaming company that operates from Costa Rica is not received as being sufficiently audited or controlled and is therefore excluded from access to these newly-regulated countries' online gaming markets, there is no incentive for gaming operators to be based here. In fact, the opposite situation has occurred, in that there used to be a very large number of online gaming brands operating out of Costa Rica, but the best and most reputable of these have moved on because their potential for growth and international reach have become severely restricted.
An innovative and forward-thinking approach by an incoming President would therefore be to set up a strong Costa Rica gaming authority, along the lines of those in Malta and Belize, which would license and audit the operations and activities of online gaming companies based in the country.
With a proper regime of licensing and oversight in place, including requiring operators to have effective problem and responsible gambling policies, there is the potential that UK bingo sites and casino operators might be persuaded to once more see Costa Rica as a positive and profitable jurisdiction from which to operate. Companies based here would then have access to regulated markets, while players would understand that they have proper redress when things go wrong, thus boosting consumer confidence in the Costa Rica 'brand'.
Unfortunately, the existing approach to online gaming regulation in Costa Rica is simply not robust enough given the ways in which the industry has evolved in recent years. At present, online casino, bingo and poker companies who are perceived as operating out of Costa Rica are largely seen as unreliable and untrustworthy, or rogue operators as the industry likes to call them. Whether this is or isn't the case is immaterial — it is how both the wider industry and players see them because there are no real conditions enforced by a licensing authority as to how they operate.
However, this reputational damage to the Costa Rica online gaming brand could be repaired if a new government were to move to set up a professional gaming regulatory authority with real powers and clout. Both Malta and Belize provide us with models as to how this might look.
Malta, for instance, despite its size has become one of the world's most trusted and powerful online gaming regulatory jurisdictions in the world. This is both in terms of 'grey' markets, such as those in Canada and New Zealand (from where it is illegal for online gaming companies to operate, but who have no restrictions on residents playing at offshore sites), as well as fully regulated markets like the UK, which has placed the Malta Gaming Authority (MGA) on its 'white' list. This allows gaming operators with a MGA license to offer and market their services to players in the UK, one of the biggest online gaming markets in the world.
There are now more than 500 international online gaming operators licensed by the MGA, and it is constantly evolving in line with new industry and technological developments, such as the growing use of cryptocurrencies in online gambling.
Belize too is an example of a successful small country that nevertheless manages to punch above its weight in the online gaming industry. It introduced the Computer Wagering Licensing Act (1995) in May 1996, and companies who are licensed by the Belize Computer Wagering Licensing Board (BCWLB) are able to offer sports betting, casino games and other online gaming services to players internationally. The BCWLB has a positive reputation globally for providing a fair and secure gaming environment through its regulatory regime, and as such Belize continues to be a destination of choice for online gaming operators.
Allied to all of this, a forward-thinking regulatory regime that seeks to bring some control and security to the hitherto fairy unruly cryptocurrency gambling market, which is already well established in Costa Rica, could see the country become an industry leader in this sector. Casinos that enable players to use Bitcoin both to fund their accounts and as in-play currency are currently already being operated from Costa Rica, but as they are unregulated they are attracting a reputation for being unreliable and untrustworthy.
However, by establishing a robust authority along the lines of the MGA, the BCWLB or the UK Gambling Commission, Cost Rica could steal a march on its rivals and become a respected and trusted authority when it comes to the licensing of Bitcoin gambling sites.
In saying this, however, it is important to note that Costa Rica operating a regulatory regime does not necessarily mean that online gambling has to become legal here for Costa Rican citizens— in fact, neither Belize nor Malta, nor countries like Israel where some of the world's biggest online companies are based, allow their citizens to gamble online.
Rather, this is about growing the economy and attracting foreign capital; the current laws regarding Costa Ricans gambling online do not have to change for the country to establish a powerful international regulatory authority. In short, moral concerns over gambling in this country need not be a part of the conversation.
Regulation of online gambling and the introduction of a gaming control board has been talked about in Costa Rica for far too long, and far too little action has been taken. Perhaps this should be one of the first items on the agenda of the new President, whoever that might be.
Source: qcostarica.com

Source: European Gaming Industry News