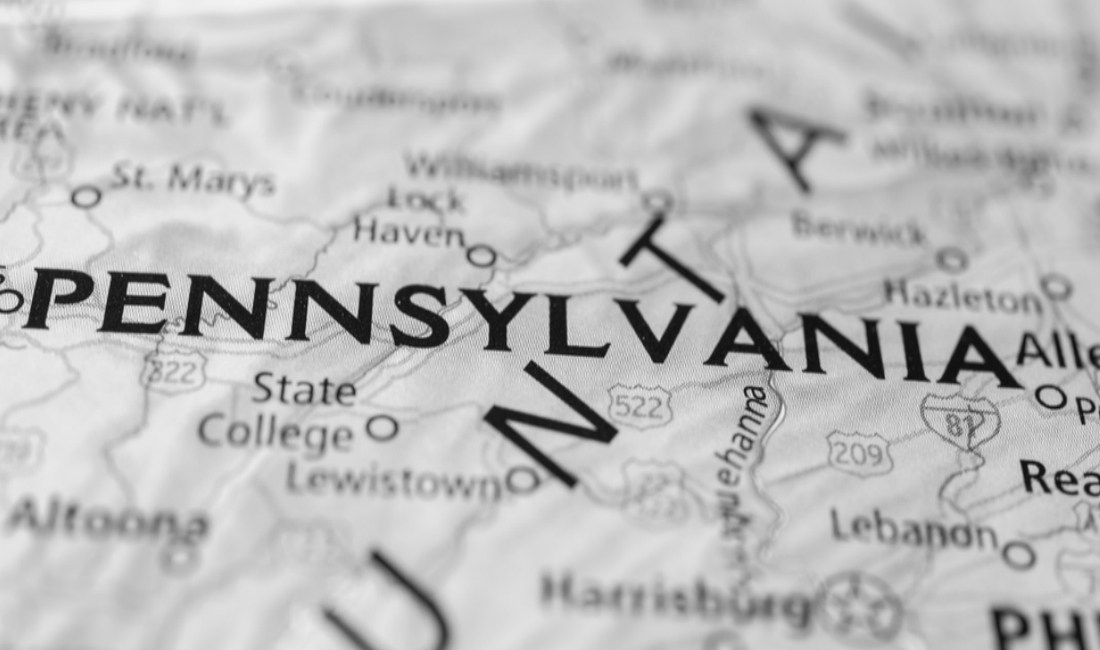 Reading Time: 2 minutes
Things are starting to feel real when it comes to online gambling in Pennsylvania. Gov. Tom Wolf signed the gambling expansion law legalizing online casinos less than five months ago. Now the state is almost ready to start accepting applications for those wanting an iGaming license.
LICENSE APPLICATION PERIOD SHOULD START MID-APRIL
The Pennsylvania Gaming Control Board (PGCB) revealed the license period was forthcoming during a House budget hearing. As local news outlet CBS Philly reported, PGCB Executive Director Kevin O'Toole was on hand to offer some updates on the online casino front. When asked about the application timeline, O'Toole offered the following:
"And that will probably be mid-April. So that first 90-day period will be mid-April and will go through mid-July."
The 90-day period O'Toole referenced is an important window. Pennsylvania casinos that apply in that window can get what amounts to a discount on the cost of online casino and poker licenses. For $10 million, casinos get the following licenses:
• Online slots
• Online table games
• Online peer-to-peer gaming, like poker
In fact, during this period, the all-in-one license is the only kind of license available. Casinos wanting one license, but not the others will need to wait until the 91st day of the application period. Then each one will cost $4 million.
PGCB has 90 days to review these applications once they receive them. On that timeline, it looks like PGCB will award the first licenses in the fall. It will be close to year's end before any site launches.
OUTSIDE APPLICANTS CAN TRY IN AUGUST
The other important thing to keep in mind with this timeline is when non-Pennsylvania entities can start applying. After 120 days, approved outside entities can apply for the individual $4 million licenses.
On the current timeline, that means the group can apply in August. This four-month head start will be an opportunity for PA companies to claim market share, as any outside groups without a partner in the state will likely not launch until 2019.
OTHER APPLICATIONS AND DEADLINES LINING UP
Online casinos are not the only new element for Pennsylvania gambling. Applications and launch dates are in motion on several different fronts.
For example, O'Toole projects video gambling terminals (VGTs) should launch around the same time as online casinos. Meanwhile, the PA online lottery begins in May, less than a month after online casino applications begin.
Last week, PGCB also released details on applying for a fantasy sports license.
On the mini-casino front, it looks like outside entities looking for a way into Pennsylvania could do so faster if they buy a satellite casino site.
Last week, there were no bidders in the initial auction for satellite properties. With no bidders, the second round of auctions begin. These open up the process to Category 3 casinos and Category 1 and 2 casinos that already purchased one of the four licenses during the first round of auctions.
With 12 licenses total, it is entirely possible this second round of auctions concludes with no bidders, but remaining licenses. If that does happen, outside groups approved by PGCB will be eligible for the third and final auction series.
Keep in mind though that all these outside groups get is a Category 4 license to run a mini-casino. Those licenses are not eligible to purchase online gaming licenses, so this is not a backdoor for outside groups to skip the line to get online.
Source: playpennsylvania.com

Source: European Gaming Industry News