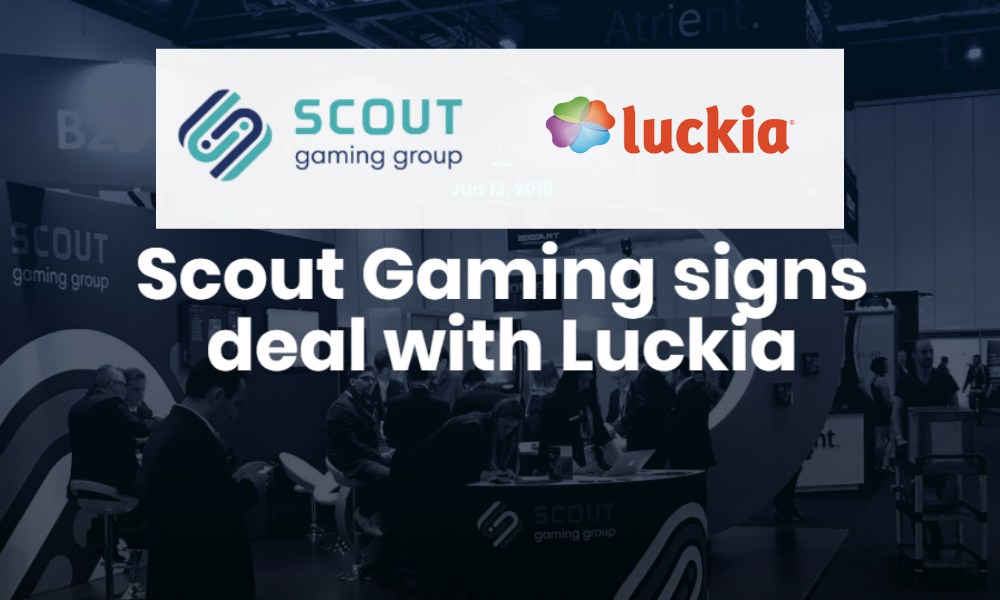 Reading Time: 2 minutes
Scout Gaming Group has entered into an agreement with Luckia to deliver the company's game platform.
The agreement gives Luckia full access to Scout Gaming's platform enabling them to offer a complete Daily Fantasy Sports solution to its customers. Launch is expected to occur in connection with the upcoming World Cup.
Luckia is among the leading players in southern Europe and South America, including a market presence in Spain, Portugal, Croatia, Chile and Columbia. Luckia was founded more than 40 years ago and has more than 2.500 employees.
"Luckia is among the bigger operators in for us very attractive markets. They will bring additional liquidity to our sport network was well as they will widen Scout Gaming geographical markets further. They have an extended history of providing games both in physical form and online and I'm honored that they have chosen our product" says Andreas Ternström , CEO of Scout Gaming.
Prior to today's announcement Scout Gaming liquidity network includes or intends to include, GML Interactive, 1XBet, Betsson, Bethard, Nordic Leisure, ComeOn, Starpick, Fanteam, GoFantasy and PAF, of which the last four have launched with Scout Gaming's DFS product and included payment suppliers.
"We are very happy to reach an agreement with Scout Gaming. We are looking forward to add the fantasy game to our current portfolio and start a successful business partnership with them" commented Jaume Moragues, Online Director of Luckia.
About Scout Gaming Group:
Scout Gaming Group is a licensed and regulated provider of B2B Daily Fantasy Sports. The company offers a flexible and customizable network based Fantasy Sports solution with support for most sports and leagues through an in-house StatCenter which also provides real-time information to players. Local sports can be provided on request. The Group has approximately 60 staff and is headquartered in Stockholm, Sweden with development and operations in Bergen, Norway and Lviv, Ukraine. Sales, support and product management is handled from the office in Malta.

Source: European Gaming Industry News