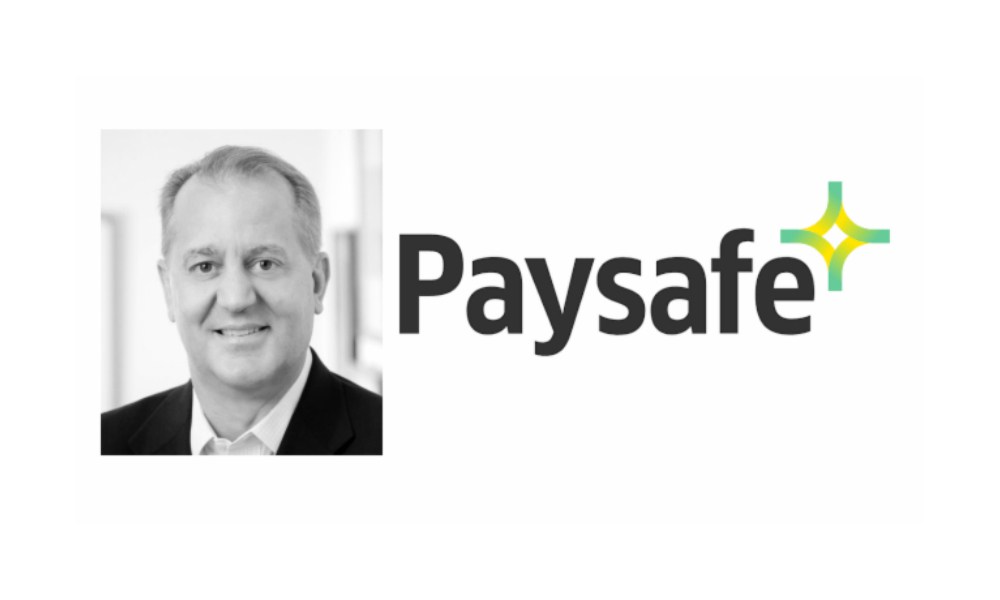 Reading Time: 3 minutes
Paysafe, a leading global payments provider, today announced the appointment of Stuart C. Harvey, Jr. as non-executive Chairman of its Board of Directors. The appointment takes immediate effect.
Harvey has a proven track record of driving growth in multiple global companies over a 30+ year career with demonstrated expertise in the capital markets, payments and financial technology industries.
Commenting on the appointment, Paysafe's Chief Executive Officer, Joel Leonoff, said: "We are delighted to welcome someone of Stuart's calibre to our Board. We have bold ambitions at Paysafe and selected Stuart because of the highly relevant skills and experience he brings as we continue to redefine global payments for our diverse range of clients across the globe."
Paysafe Chairman, Stuart Harvey, added: "This is an exciting time to be joining the Paysafe Board. Paysafe benefits from unique payments and ecommerce offerings which position it well for future growth in the financial services industry and the payments space particularly. There is enormous potential for all Paysafe's core competencies including payment processing, digital wallets and prepaid solutions. I look forward to leading the Board at this momentous time."
Harvey most recently served as the President and Chief Operating Officer of Piper Jaffray Companies (NYSE:PJC), an investment bank and asset management firm. Prior to that, he was Chairman, CEO and President of Ceridian Corporation, a provider of human capital management services. In that capacity, he directed the operational split and ultimate sale of Ceridian's payments division, Comdata, Inc. In the years preceding Ceridian, Harvey built Elavon Global Acquiring Solutions, a global payments processor and subsidiary of US Bancorp, initially by leading the global acquisition strategy and ultimately served as Elavon's CEO.
Paysafe, previously a FTSE 250 company, was acquired by private equity firms Blackstone and CVC Partners in December last year.  Its newly formed Board of Directors consists of eight members: six non-executive directors and two executive directors. Full Details of Paysafe's Board of Directors can be found here.  
About Stuart C. Harvey Jr.
As President and COO of Piper Jaffray, Harvey led operations of the firm's global investment banking, equity, public finance, fixed income and asset management businesses. Harvey re-joined Piper Jaffray in 2015, having previously served as Managing Director of the firm's investment banking group from 1993 to 2003. In the years between his time at Piper Jaffray, Harvey built and led considerable transformation, value creation and liquidity events across multiple industries.
Harvey was the most senior business strategist and ultimately, CEO of Elavon Global Acquiring Solutions, Inc, a global payments processor and subsidiary of U.S Bancorp, where he led considerable transformation across the business and directed the company's international expansion which culminated in being named a Top 5 Global Payments Processor by the Nielsen Report.
Harvey held the role of Chairman, Chief Executive Officer and President of Ceridian Corporation, a provider of human capital management and services. During his tenure at Ceridian, he spear-headed major transformation across the company, including the development of advanced SaaS-based service offerings that heightened operational and sales efficiency resulting in noteworthy improvements to the company's financial performance and growth. Specifically, in 2012, he directed Ceridian's acquisition and integration of Dayforce Corporation, a workforce management company, and led Ceridian subsidiary, Comdata, which managed fleet and corporate card payment services. He went on to successfully secure the operational split and sale of Comdata in 2014 for US $3.45 billion dollars.
Harvey holds a bachelors' degree from St. John's University, a Juris doctorate from the George Washington University School of Law and a Master of Business Administration from the Kellogg School of Management at Northwestern University. He also serves on the Board of Directors of Trustwave Holdings, Inc and the Board of Trustees of Saint John's University.
About Paysafe:
Paysafe is a leading global provider of end-to-end payment solutions. It's core purpose is to enable businesses and consumers to connect and transact seamlessly through industry-leading capabilities in payment processing, digital wallet and online cash solutions. Delivered through an integrated platform, Paysafe solutions are geared toward mobile-initiated transactions, real-time analytics and the convergence between bricks-and-mortar and online payments. With over 20 years of online payment experience, a combined transactional volume of US $56 billion in 2017 and over 2,600 staff located in 12 global locations. Paysafe connects businesses and consumers across 200 payment types in over 40 currencies around the world. For more information, visit www.paysafe.com. 
For further information, please contact:
Paysafe Group
Kate Aldridge
Vice President, Corporate Communications
T:  +44(0) 203 934 9197 / +44(0)750 079 7547
Email: [email protected]

Source: European Gaming Industry News