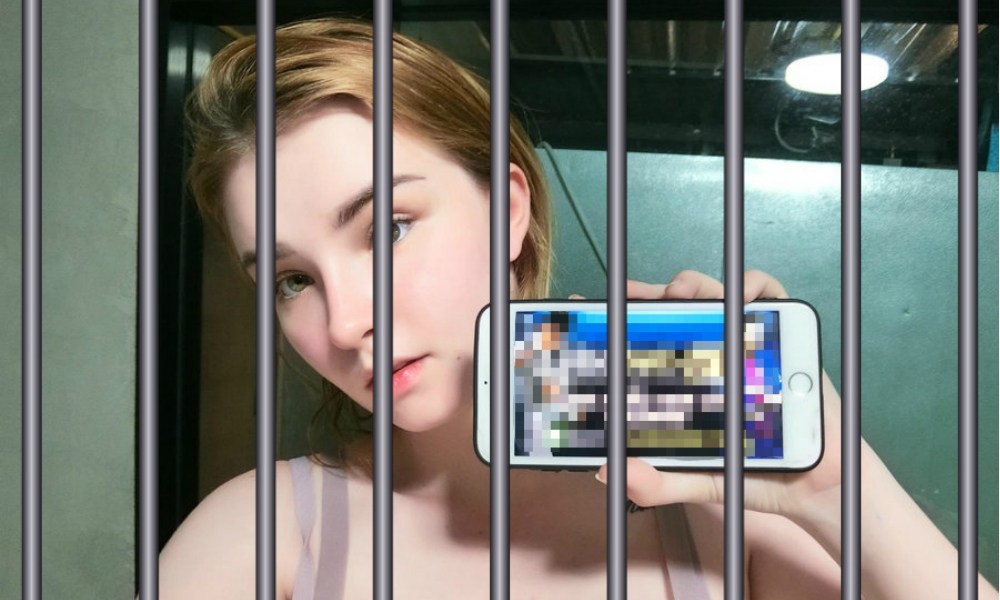 Reading Time: 1 minute
Thai police is on a rampage against persons promoting online gambling via soacial media, thus targeting persons with huge follower numbers.
One of the latest to get questioned by authoritirs is none other than the Irish born but Thai resident Jessie Vard, who regularly posts often scantily clad images of herself to her 2.5 million Facebook followers, but also spices up her posts with gambling promotional material, focusing now on the FIFA World Cup.
Jessie Vard also posts on Instagram, were she has almost 180,000 followers.
This week, the 21 year old turned herself in at Bangkok's Phayathai Police Station following the issue of warrants of arrest, along with fellow models Paradee Koosinsap (21), Saitarn Yim-ampai (20), Nirada Kuenongkun (25) and Thanyakarn Lojin (23).
A police spokesman advised that the models now await sentencing under the Anti-Gambling Act, in which they could face up to one year in prison and/or fines.
During a police press conference on Tuesday, Jessie Vard apologised publicly on behalf of the group of models, admitting that she accepted compensation for the selfies, but claiming she didn't know promoting betting sites was illegal.
Source: reviewed-casinos.com

Source: European Gaming Industry News