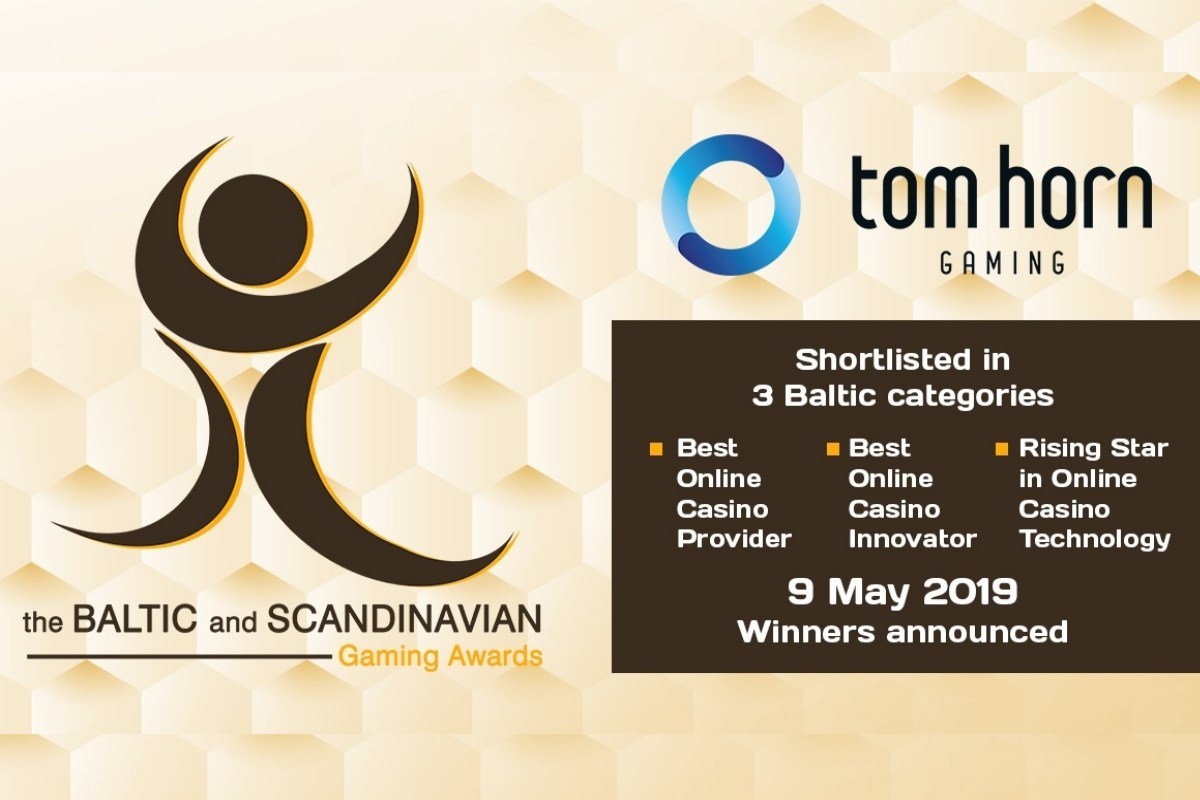 Reading Time: 1 minute
Tom Horn Gaming is thrilled to announce that it has been shortlisted for Baltic and Scandinavian Awards 2019 (BSG Awards). The supplier will be up against industry heavyweights in the three B2B Baltic categories, Best Online Casino Provider, Best Online Casino Innovator and Rising Star in Baltic Online Technology.
The mission of the BSG Awards, presented by the European Gaming Media and Events during the Mare Balticum Gaming Summit, is to recognise the unique and resonant nature of the European igaming industry, with a focus on Scandinavia and the Baltics. The companies, who have made it through to the category finals of this prestigious competition were selected through the online voting process that ran between 1st and 31st March 2019.
Commenting on the shortlist, Ondrej Lapides, CEO at Tom Horn Gaming said: " It is a real thrill to have been recognised for products and solutions we provide in the Baltics. We were the first provider to supply online casino content in Lithuania and we are still leading the way in delivering exceptional video slots and helping our partners in the region grow together with us. The calibre of the competition is extremely high and we're in a very good company with some of the industry's biggest names."
Now in its second year, the summit and the awards offer great challenges for industry professionals, providing a platform for competition, networking, meetings, exchange of views and awarding the best. The ultimate winners will be decided by the summit attendees on 9 May 2019 in Vilnius.

Source: European Gaming Industry News