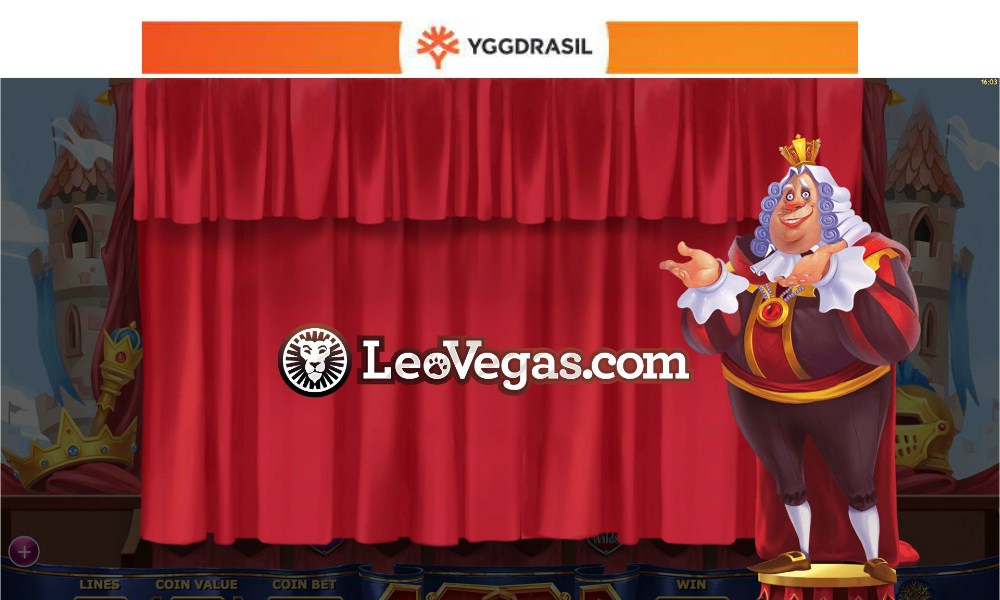 Reading Time: 2 minutes
25h April, 2018 ­­– Yggdrasil's first co-produced, White Label Studios slot, Royal Family, has launched exclusively on LeoVegas.
The five-reel, four-row, 25-payline Royal Family includes collectable Feature Prizes, a Royal Chest and a Free Spin mode with sticky wilds, with a choice of 12 bonus features.
The game will be marketed as part of the LeoVegas Originals series and marks the first title to be delivered as part of a partnership between the operator and Yggdrasil White Label Studios.
LeoVegas Casino Director, Karolina Pelc, said: "The partnership between LeoVegas and Yggdrasil is naturally successful, as both companies recognise the value in pioneering the development of mobile content and innovative products.
"Yggdrasil have built their reputation by championing mobile game features and developing industry leading promotional tools.
"We are extremely excited to have the opportunity to work together creating original content for our players, and we eagerly announce the launch of "Royal Family", the first slot to come from this collaboration."
Yggdrasil Gaming CEO Fredrik Elmqvist said: "Unique content is now a key differentiator in the online casino space and it is no surprise that LeoVegas has identified this and entered an important strategic partnership with Yggdrasil.
"Royal Family is the result of Yggdrasil's excellence in slots design and LeoVegas' deep understanding of their customers, and we look forward to seeing this potent combination delivering further innovative casino content in the coming months."
Yggdrasil White Label Studios launched in 2016, offering operators the chance to enter into a strategic partnership with Yggdrasil to develop bespoke, exclusive content.
Operators using the studio are assigned a dedicated team that produces fully customised, permanently exclusive content based upon Yggdrasil's award-winning technology platform and promotional tools.
Yggdrasil handles the construction of the game client, provision of remote games servers, performance testing, certification and translation. The games also receive access to all current and future promotional tools, including BOOST

and BRAG

.

Source: European Gaming Industry News