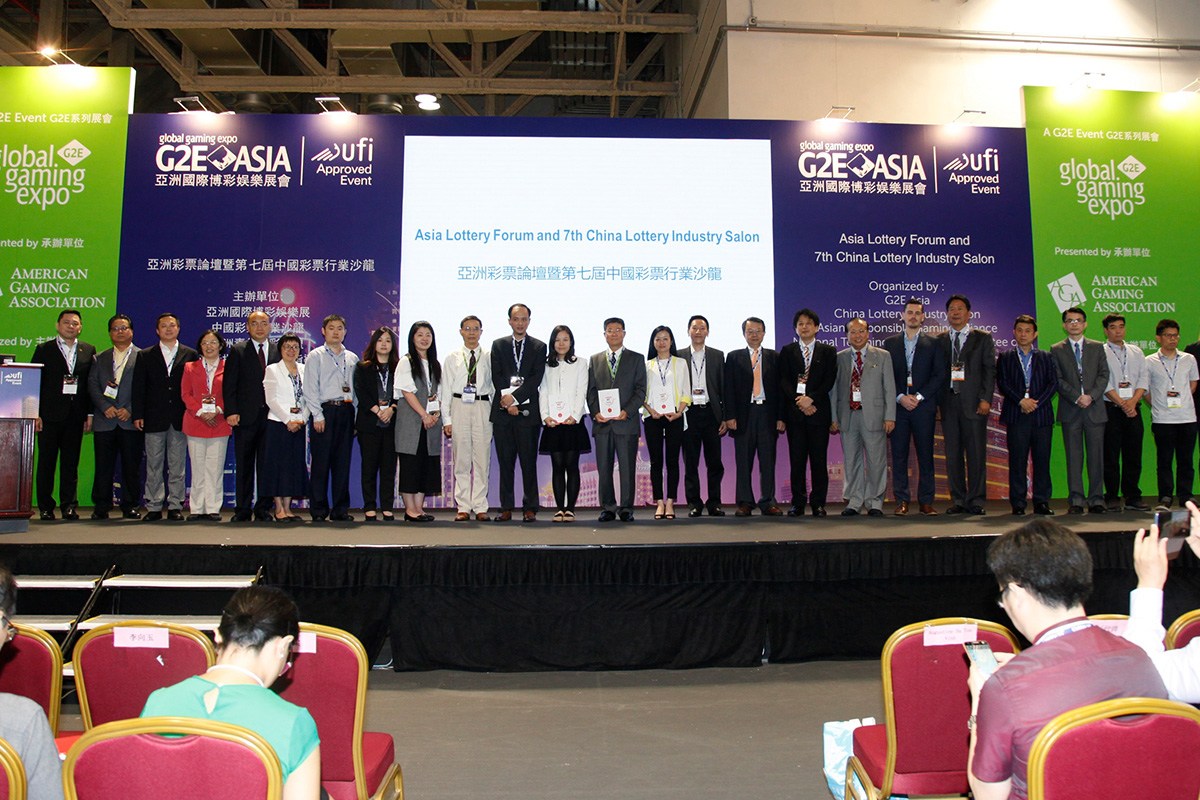 Reading Time: 3 minutes
Global Gaming Expo (G2E) Asia, the marketplace for the Asian gaming and entertainment industry, officially came to a conclusion at The Venetian Macao. The Expo's 12th edition was its largest to date, boasting a 33,000 square meters of the show floor and a globally renowned showcase of more than 220 exhibitors with cutting-edge products, services, and technologies. It additionally hosted 16,358 local and international trade visitors, at an annual increase of 17.2 percent.
Josephine Lee, Chief Operating Officer of Reed Exhibitions Greater China, notes, "We're proud to have concluded our largest, most exciting and successful expo to date! G2E Asia truly gets bigger and better each year. We never rest on our laurels and always recognize the need for growth and improvement. Our dedicated teams, both on and off the show floor, work hard throughout the year to ensure the event's continued growth.
Of course, G2E Asia also depends on the collaboration of our partners and participants. Our loyal exhibitors and thousands of visitors complete the show's formula for success. We'd like to thank them for their contributions and their dedication to the industry, and to G2E Asia! Here's to even more success in 2019!"
G2E Asia 2018 event highlights included:
New Product Hot Hits
Returning as the most popular digital item at G2E Asia 2018, New Product Hot Hits presented real-time rankings of the most popular products and services showcased by G2E Asia exhibitors. This year's grand champion and winning product were WeChat mini-games, presented by Rolling Bet Technology Company Limited.
Macau SAR Legislators Tour
As Macao's Meetings, Incentives, Conferences and Exhibitions (MICE) industry increasingly elevates its status in the international arena, G2E Asia's enriched and diversified non-gaming content continues to provide a vital platform for the region's ongoing development. The aim of the inaugural Macau SAR Legislators Tour was to further enhance understanding of the long-term goal to develop and expand Macao SAR into a global tourism and leisure hub. This year, several members of the Legislative Council of Macao took part at the invitation of the Macau Convention & Exhibition Association and Reed Exhibitions.
Cotai Trek
The half-day G2E Asia 2018 Cotai Trek, exclusively reserved for G2E Asia Privileges members, included a customized tour to three integrated resorts located along Macau's famed Cotai Strip, including MGM COTAI, Galaxy Macau and Wynn Palace. The "Trek" comprised a guided VIP tour of gaming and non-gaming amenities, together with each property's unique highlights including a peek at MGM Cotai's permanent art collection of Macau and Eight Views of Macau Series; the Galaxy Macau's Fortune Diamond and Wave Pool; and Wynn Palace's Penthouse Gaming Salon and eclectic Fontana Buffet.
"I was thoroughly impressed by the tour. Our guides, all members of top management, took the time out of their busy schedules to show us their amazing properties. With such a diverse selection of gaming and non-gaming options, all three were a truly defined the modern integrated resort." Mr. Anton Ivanov, general manager of Grand Hotel Varna JSC.
"The trek gave us a unique and first-hand glimpse of both the front and back of the house. It was fascinating to see how these massive properties worked 'behind the scenes'. Their design and features were so innovative and remarkable. Just when you thought they had thought of everything, these resorts are proof that creativity and innovation are alive and well in the industry!" Ms Michelle Elliott, senior cash operations and collections executive of Les Ambassadeurs Club UK Ltd.
G2E Asia 2019 returns to The Venetian Macao from May 21-23, 2019. Its expanded exhibition space aims to deliver a larger and more comprehensive event.

Source: European Gaming Industry News