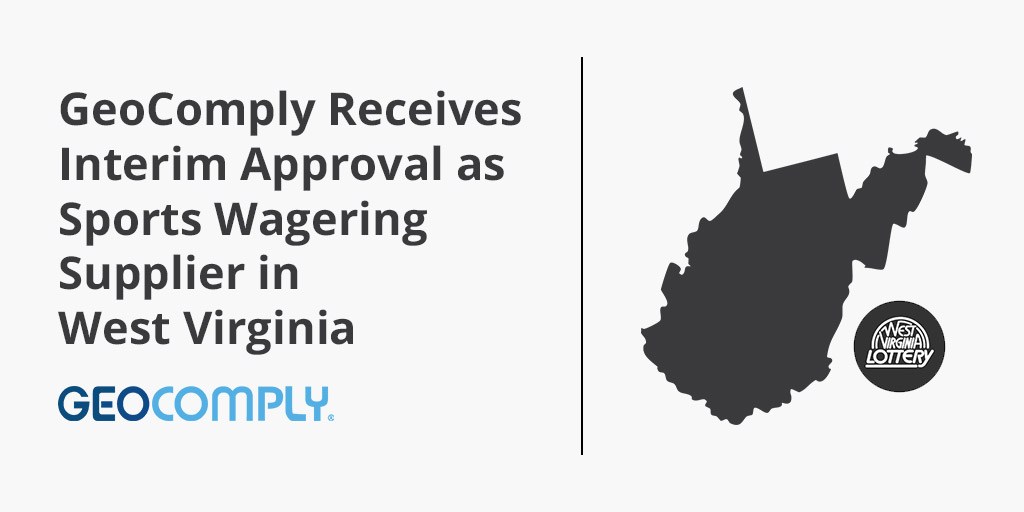 Reading Time: 2 minutes
August 8, 2018 (Vancouver, Canada) – GeoComply today announced that it has received interim approval as a sports waging supplier in West Virginia for its geolocation compliance solution. The interim licensing is a necessary step prior to receiving full approval from the West Virginia Lottery, which regulates all forms of gaming and gambling in the state.
"We are really pleased to have GeoComply as our first sports wagering supplier to be approved in West Virginia," says Danielle Boyd, Managing General Counsel for the West Virginia Lottery. "With the recent repeal of PASPA, we have set a very aggressive timeline for introducing sports wagering in the state, and are happy to have GeoComply show its readiness to support our launch in time for the new NFL season."
"West Virginia has been very proactive in their goal to become among the first states to introduce legal online sports wagering and we are grateful for the support they have shown us in the licensing process," says David Briggs, CEO of GeoComply Solutions. "We are now ready to supply compliance-grade geolocation solutions to the local operators and partners in the West Virginia to get online sports wagering up and running in the state."
About GeoComply
GeoComply is a global leader in geolocation technology.  Since launching in 2011, GeoComply has quickly become the iGaming industry's trusted solution for reliable, secure, and accurate geolocation services. GeoComply currently supports regulated online casino, poker, sports betting, lottery, ADW, and DFS operators in 42 US states to ensure compliance with state and federal regulations.
Media Contacts: David Briggs, Chief Executive Officer, GeoComply Solutions Inc.
[email protected]
About The West Virginia Lottery
The West Virginia Lottery sells more than 40 different instant games a year, offers the popular in-state online drawing games of Keno, Daily 3, Daily 4, and Cash 25, offers the Multi-State Lottery games of Powerball®, Mega Millions® and Hot Lotto, and regulates limited video lottery, sports wagering, video lottery and table games at the state's four racetrack casinos and the Greenbrier Resort.

Source: European Gaming Industry News