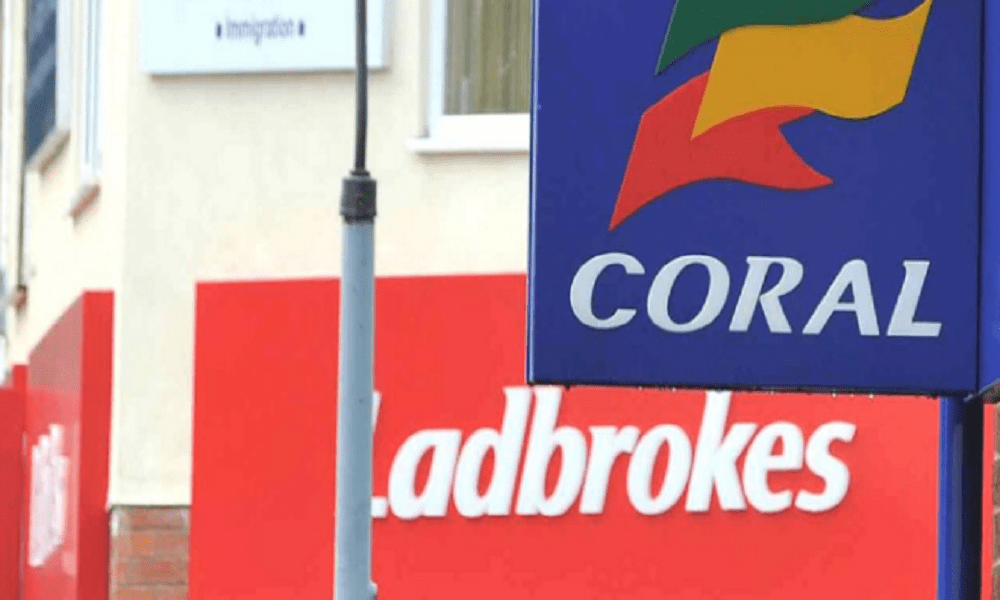 Reading Time: 2 minutes
Ladbrokes Coral, a British-based betting and gambling company announced that it may cut the £8m (€9m/$11m) it annually disburses on sponsorship provided the proposed changes to fixed-odds betting terminals (FOBTs) come into force. The UK government which is currently in the act of finalising new legislation for the machines is excogitating a number of proposals.
Punters now are able to spend up to £100 per spin on FOBT machines in land-based betting shops across the UK.
However, when pressure is escalating from various campaign groups and several  MPs, the Department for Culture, Media and Sport (DCMS) is evaluating if this maximum stake could be cut to either £2 of £50.
Ladbrokes Coral, which generates more than half of its land-based revenue from FOBT machines, highlighted that the move would produce a ripple effect in its income and the bookmaker would be under pressure to make changes elsewhere to make this drop even.
The firm has sponsorship deals in place across various sports, including almost £3.5m in horse racing commitments, along with the Scottish Professional Football League, the Rugby Football League Challenge Cup, snooker and darts.
According to the BBC, Ladbrokes said: "A severe stake cut has many implications not least on jobs, the Treasury and the sports we support. Sports sponsorship is a two-way street, yes we get exposure but it also helps sports finance their entire structures right down to grass-roots funding."
However, Ladbrokes did suggest that its sponsorship of horse-racing would less likely be at risk should the mooted FOBT changes go ahead.
"Horse racing is in the bookie DNA and some sponsorships and partnerships go back many years and have a history and association that makes them very valuable and high on the list to continue," Ladbrokes added.
Rival bookmaker William Hill made their part clear that it would look at making changes to its own sponsorship setup, should legislation on FOBTs be altered.
The company said its £1m sponsorship of horse-racing could be "at risk" if the top stake on FOBTs was set too low.

Source: European Gaming Industry News