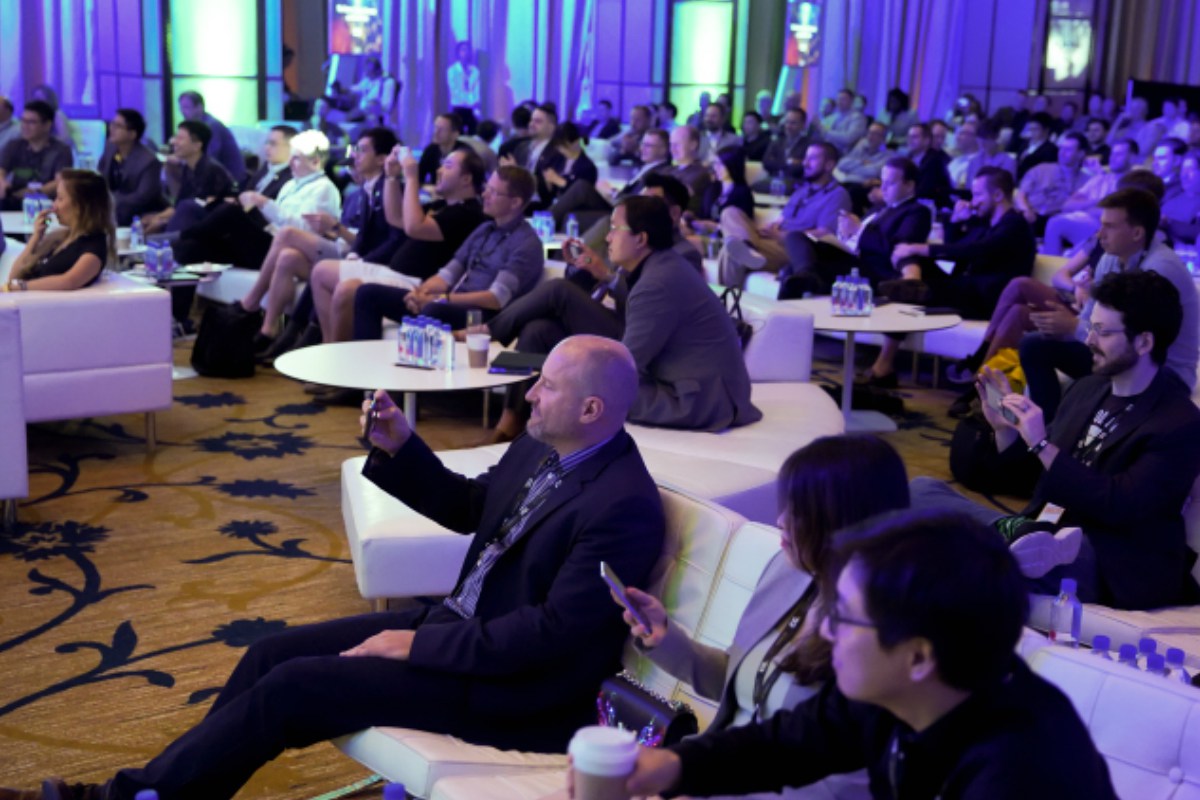 Reading Time: 3 minutes
LONDON, August 22, 2018 — 128MB is not the end for Bitcoin BCH – CoinGeek supports "miners' choice" for block size growth
Last week, leading blockchain research and development outfit nChain introduced Bitcoin SV, a full node implementation for Bitcoin Cash (BCH).
The node, created per a special request by CoinGeek and other Bitcoin BCH miners, is designed to fulfill the original vision of Satoshi Nakamoto. Bitcoin SV seeks to restore the original Bitcoin protocol and then avoid unnecessary changes that do not enhance the network.
The announcement, as one can expect, led to a debate on how to address the maximum block size pre-coded in a BCH full node implementation, which is essentially the maximum block size that a Bitcoin BCH miner will accept from another miner.
BCH miners can already configure block size
Bitcoin SV's initial plan was to raise the default maximum block size to 128MB-the block size increase that CoinGeek supports for the November 2018 BCH protocol upgrade. But the 128MB is just a step forward; it's not the end destination for Bitcoin BCH. CoinGeek is firm on its stance that all artificially imposed limits in the BCH protocol should be removed, and that parameters such as block size should be determined by miners in a competitive spirit.
In fact, in the Bitcoin ABC implementation, miners already can (if they choose to) increase the maximum accepted block size-but the obscure debug setting is poorly documented and difficult to find for miners. CoinGeek supports Bitcoin SV's plan to move that setting to a more prominent location and document its operation and implications thoroughly whilst also adding other tools to enable miners' choice for block size growth; CoinGeek thus encourages miners to use Bitcoin SV.
CoinGeek founder Calvin Ayre is firm on restoring the Bitcoin protocol to its original design and then lock it so businesses and developers can reliably build on top of the "battle-tested" protocol. In a statement, Ayre said:
"We need to stop relying upon developer-determined default block caps. The block size is miner-configurable, allowing individual miners to set what maximum block size they wish to accept from another miner. This approach is similar to Bitcoin Unlimited's 'emergent consensus' mechanism for block size, and therefore has precedent. This 'miner's choice' approach has two benefits: (1) it takes the block size question out of the hands of BCH developer groups, and avoids unnecessary future disagreements between developers over maximum block size; and (2) it puts the block size question in the hands of miners-key users of the BCH network-so they can direct the scaling roadmap, as driven by network usage growth and their own economic incentives.
From our communications with others, there are more miners who support this approach. We invite all BCH miners to join us in choosing block size for themselves, and let miners drive the BCH road map together. We also invite all Bitcoin miners to come to the W Hotel in Bangkok Aug 30th to hear CoinGeek present our arguments for this in person. Anyone who does not agree with Satoshi Vision is welcome to fork off to their own new path. Any forks from the Satoshi Vision path will not be Bitcoin and will have to come up with some other name for their fork. Any Satoshi Vision Miners not already invited to this event should contact us here at CoinGeek for details."
As always, we at CoinGeek are open to discourse. In November, the CoinGeek Week conference, taking place in London on Nov. 28-30, will gather BCH Miners, App Developers, Merchants and other industry movers together to discuss the most pressing issues, opportunities, and risks facing the Bitcoin Cash ecosystem. If you are interested in taking part in that discourse, you are absolutely welcome to join the community.
Looking to help the growth of merchant adoption of Bitcoin Cash? Join the bComm Association, an industry group that intends to be the focal point for miners, merchants, exchanges, developers and members of the BCH community.

Source: European Gaming Industry News