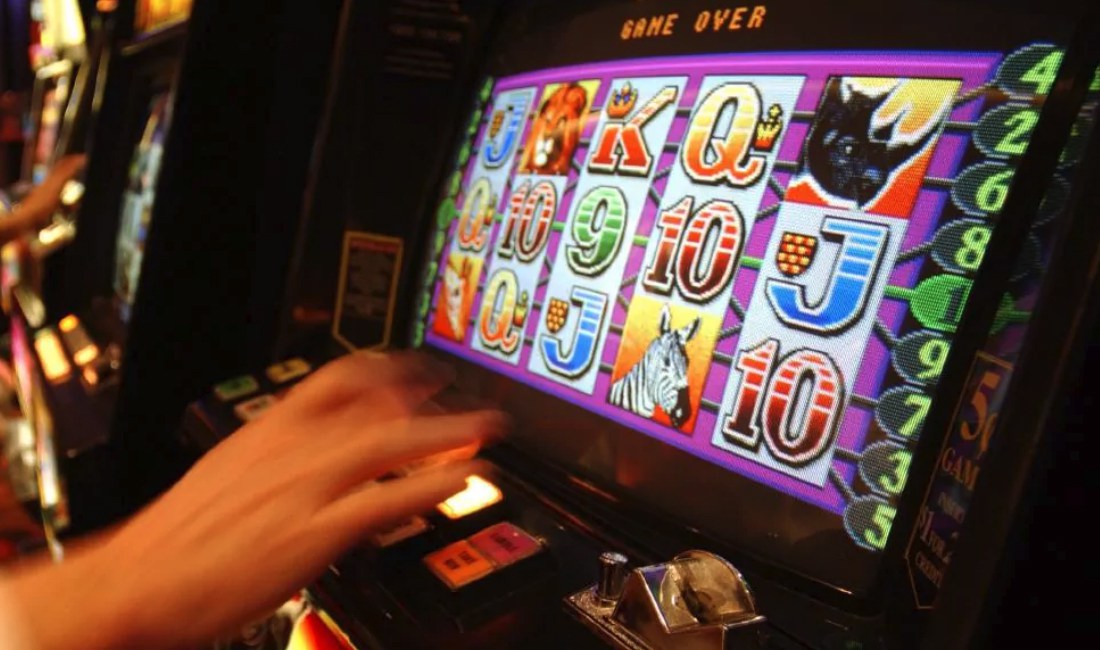 Reading Time: 3 minutes
Solo mum Aysha McDonald would spend up to $2000 a night gambling online and it wasn't until her bills started falling behind that she got help to quit the habit.
She is among Northlanders who spent a staggering $32.8 million on all forms of gambling last year, including pokie machines and Lotto tickets.
That figure was an increase of $1.1m from the previous year, according to figures released by the Department of Internal Affairs (DIA).
The figures come as Whangarei-based Nga Manga Puriri, which helps gambling addicts, accepted 15 new referrals in two days in February— the highest number of problem gamblers referred to the service ever.
Nga Manga Puriri manager and problem gambling practitioner Marino Murphy said gambling support service was at "crisis" point, saying poverty drove people to pokie machines in the hope of winning big.
Northlanders spent $7.8m on gambling in the first quarter of last year, $8.2m in the second quarter, $8.2m between July and September, and $8.4m in the past three months of that year.
McDonald said $32.8m was a "lot of money" for Northlanders to spend on gambling in just one year.
"Gambling is like drugs because it destroys everyone around you. There's heaps of support and all people have to do is look up online."
She was introduced to online pokies by a friend about 15 years ago and said the amount of money she spent gambling increased over the years.
"It started with $20 or $40, then a couple of hundred dollars and sometimes $2000 overnight. The last couple of years, the addiction got so bad I started falling behind in my bills," said the part-time spray painter from Ruakaka.
McDonald said she looked online for gambling support services and contacted Nga Manga Puriri.
She hasn't gambled since last December and said in four months she was on top of her finances and was not missing pokie machines.
"The amount of money I've wasted on gambling over the years, I could have done so much more for my kids. People just get sucked into it and it's very hard to quit."
DIA records show there were 305 gaming machines in the Far North, 283 in Whangarei and 60 in Kaipara at the end of last year.
Murphy said while those who sought help made good progress, there were a lot of gambling addicts who were embarrassed to come forward.
"Over a couple of days in February, we received 15 referrals which was very high and it shows the problem has become worse over the years. Normally we receive between three to five people a month.
"Gambling is something that you can't see, you can't smell and it goes undetected until you hit rock bottom," she said.
Murphy supported calls for pokie machines to be banned.
At the International Gambling Conference in Auckland early this year, Kaitaia-based GP Dr Lance O'Sullivan called for a ban on pokie machines because of their negative impact on families.
Gambling harm is reflected in poverty statistics, housing inequalities and mental health, with Māori being disproportionately affected, he said.
But Whangarei-based Oxford Sports Trust member Don Armitage said statistics showed between 0.3 per cent and 1.8 per cent of adult New Zealanders were deemed to be problem gamblers.
The trust operates 191 electronic gaming machines in Northland.
Armitage said its venue operators identified problem gamblers and excluded them from the venues by a number of ways.
"We guide them to go to service providers. Some agree to be self excluded from gaming venues and those that don't, we issue them with a venue-initiated exclusion order even if it's against their wishes," he said.
Armitage said the trust distributed grants from gambling proceeds to education and health sectors, community groups, arts and culture and amateur sports organisations.

Source: European Gaming Industry News